Fashion & Trends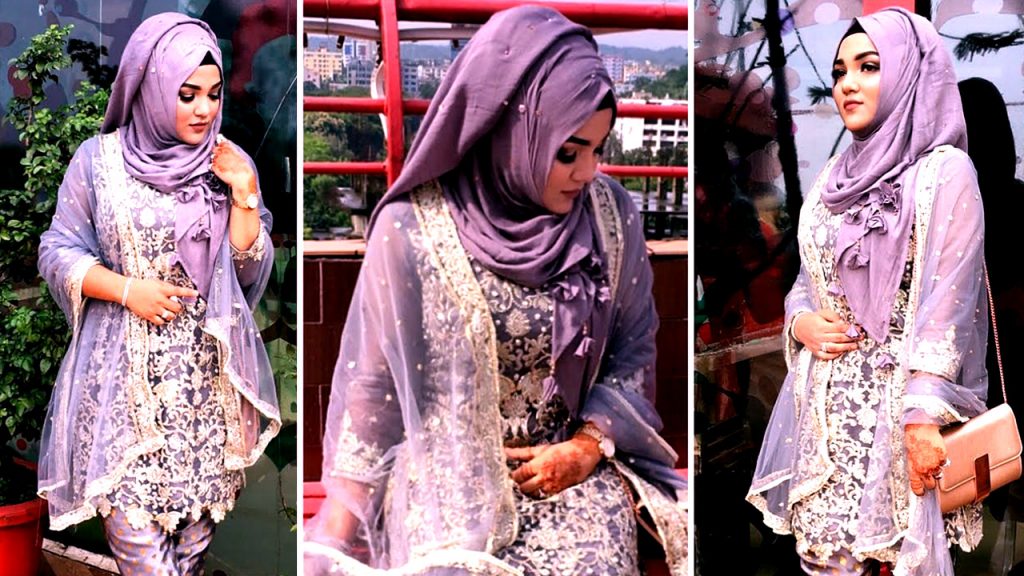 4 Easy Hijab Styles for Weddings
4 Easy hijab styles for weddings: Winter wedding edition 2021
The concept of hijab started back at the time of the Prophets and came forward from Muslim nations including Saudia Arabia, Iraq, Egypt, Iran, and many others. It has popularly grown now not just as a part of Islamic culture but a symbol of modesty for many other believers. It is said that women who practice hijab are more likely to wear them everywhere. Covering your head is getting common even among younger generations and we would like to address one major concern all girls have. 4 Easy hijab styles for weddings.
How would I tie my hijab in the coming wedding season?
It often happens that you may have bought a Thai silk scarf specifically for a wedding, yet you couldn't pull off the look.
We are here to resolve this matter right now. Here are some easy-to-tie hijab styles for the upcoming winter wedding season in Pakistan.
Wedding Hijab Styles for Winters
Winters are more about thicker and heavier materials, especially those materials that you can carry well in terms of how they fold, and fall. It is even better in a fancy event such as a wedding, to use materials that some sheen to them. You can use a Thai silk scarf, for instance. The material is smooth and gives the perfect fall. Now that you know the texture and look, here's a guide to tying it elegantly.
---
Bejeweled Head Hijab Style
This one is a fancy hijab style that you can carry to a close friend, relative, or loved one's wedding. Match the jewel with your dupatta or side velvet shawl. If you're wearing a plain one-colored silk maxi, contrast it in any basic hue. To tie this style: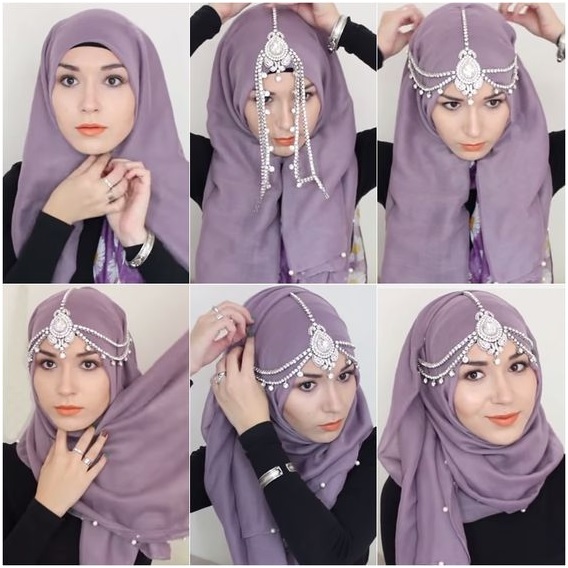 Make both the scarf corners equal and tie them neatly at the chin point.
Adjust the head jewelry at your forehead and attach it at the top of the hijab fabric, use a hair pin, or safety pin to keep it still.
Adjust the side chains similarly.
Now take the right side of your scarf to the left of your head and tie it around covering the pins you used to set the jewelry.
And that's it!
---
Side Flares Hijab Style
Side flared hijab style looks elegant for not just weddings, but for all formal occasions like birthday parties, or Eid gatherings. For a more fancy touch, you can accessorize it with a circular head chain or heavy necklace. It looks perfect with ties and if you either choose Thai silk scarf material or Turkish lawn. Follow these steps for the same output: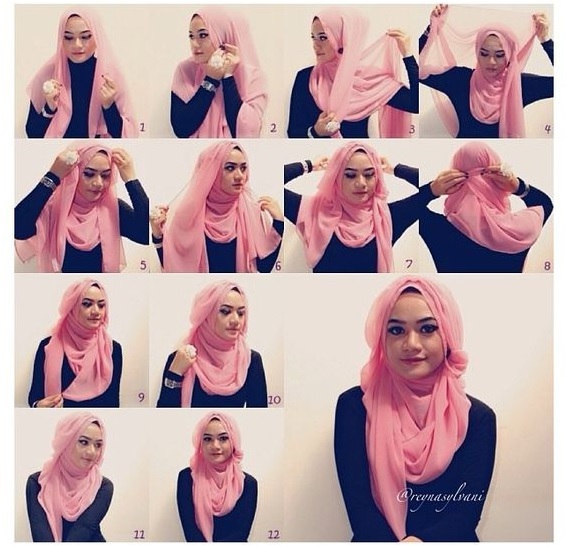 Equalize both scarf sides.
Take the right side to your left ear and neatly tuck it with a pin.
Now take your left side from the back of your head to the right and pin it making a nice fold in the middle of your head.
Now grab the middle of both sides to reach the front center, take both sides to the back, and tie a tight knot.
A Thai silk scarf easily stays on your head so you don't have to worry about it slipping down or coming apart.
Finally, take the excess left part and pin it on your shoulder or around your ears, depending on which area you want to cover.
---
One-Sided Hijab Style
These hijab styles look extremely gorgeous with dresses that have embroidered necklines. The shorter side, when done neatly, gives a formal touch. You can add long necklaces for a fancier look though. Here's how to do these hijabs right: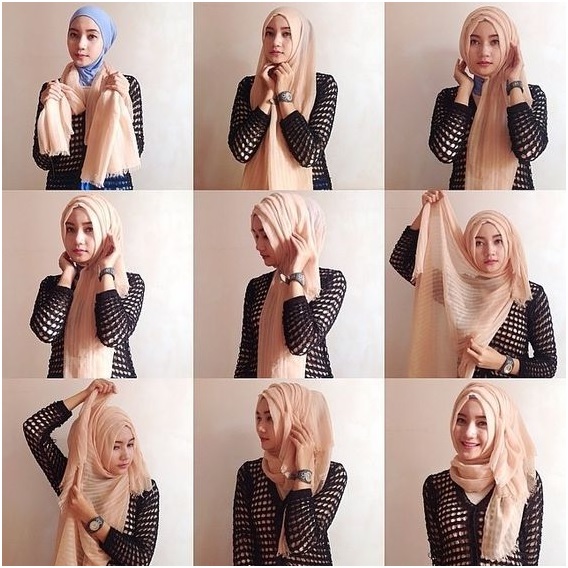 Equally, distribute the hijab fabric on both sides.
Tie it upwards from your chin.
Take the right side completely to the left one, neatly make folds, and tuck it near your ear. Don't worry about the fabric appearing shorter at the back.
Now grab the other side, stretch it wide, and take it to the other side. If the fabric is long enough at the back, you can overlap it further.
Once satisfied with the length and the fold density, tuck the remaining part neatly and you're done.
You can also add a velvet shawl on your longer hijab side for a more classy and sophisticated look.
---
Earring Hijab Style
Earrings look exquisitely beautiful for winter weddings. If you're going for the long, dangling ones, don't wear necklaces, that may overshadow the elegance. Choose the right jewels that are chic and match your outfits. Here's how you can pull off this look.
Place the scarf on the head with the right side shorter and the left side slightly longer.
Now pin up the shorter side somewhere near your left ear.
For the left side, grab the remaining and make a loop around your neck.
Wear the best earring pair you have got.
And leave the loop slightly loose so you can show off the earring better.
For elaborate instructions, please follow the video.
---
Conclusion
Winter weddings are extremely common in Pakistan. And since we don't want you to get confused with the thing you love the most about your appearance, we have suggested some easy hijab styles. Follow the steps and remember that no other hijab material can do justice to your fancy attire other than a Thai silk scarf and a complimentary velvet shawl with intricate embroidery. We hope you can pull off all of these styles. Do let us know which one is your favorite! in 4 Easy hijab styles for wedding.