News & Events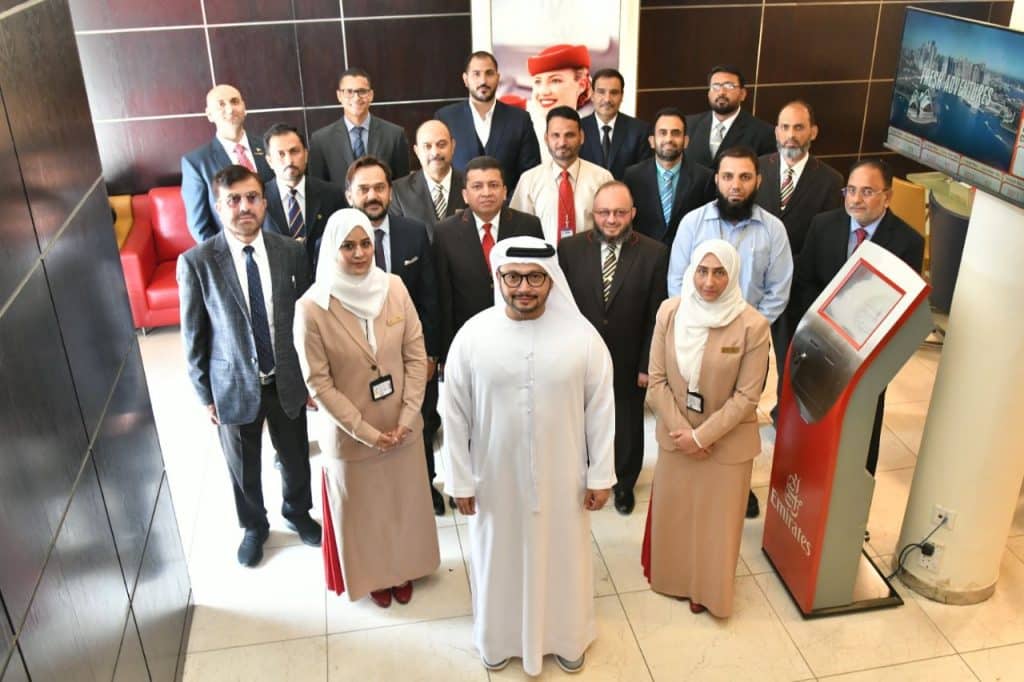 Emirates Celebrates 25 Years of Uniting Peshawar
Emirates today marks 25 years of successful operations in Peshawar, Pakistan's sixth-largest city. Since the inaugural flight on July 14, 1998, Emirates has carried over 1.8 million passengers between Dubai and Peshawar and lifted more than 25,000 tonnes of cargo, supporting travel and trade through the export of commodities. Emirates Celebrates 25 Years of Uniting Peshawar
In 1998, the inaugural flight landed at Bacha Khan International Airport, becoming the second Pakistani city served by the airline and, since then, the airline has ensured seamless travel connectivity between Pakistan's North Western city of Peshawar and Emirates' network, including its hub city of Dubai.
Emirates currently offers five weekly flights to passengers from Peshawar operated with a Boeing 777-300ER wide-body aircraft, capable of carrying up to 428 passengers and 20 tonnes of cargo in the belly hold.
Jeddah has become the most popular destination for passengers traveling from and to Peshawar. Hajj and Umrah travel to Medina was also very frequent over the years while the UK (Manchester, London and Birmingham), Turkey, Germany and France were popular amongst leisure travelers and students pursuing higher education abroad. Business and corporate travelers frequented popular points in China, Japan, Malaysia and Thailand. Top Middle East destinations and points of origin include Dammam, Kuwait City, Baghdad, Tehran, Doha and Istanbul, while the US, Canada, South Africa and Egypt are also amongst the top destinations for travelers from Peshawar.
On the occasion of the airline's 25th anniversary of operations in Peshawar, Mohammed Alhashmi, Emirates' Vice President for Pakistan said "As one of the longest-serving international carriers in Peshawar, Emirates has continuously strived to provide exceptional services, unparalleled connectivity, and a seamless travel experience to its valued passengers. Over the past 25 years, Emirates has witnessed significant growth, firmly establishing itself as a trusted and preferred airline for both business and leisure travelers. We take great pride in being a catalyst for economic growth, tourism, and cultural exchange, and we are excited further to strengthen our relationship with the wonderful people of Peshawar. We would also like to thank all our partners and key stakeholders for their continued support which has made our successful operations possible." Emirates Celebrates 25 Years of Uniting Peshawar
The total kilometers clocked by Emirates' aircraft traveling in and out of Peshawar since operations began is 13.8 million kilometers – enough to travel the world roughly around 370 times. Over the same period Emirates operated close to 7,500 flights to and from the city.