News & Events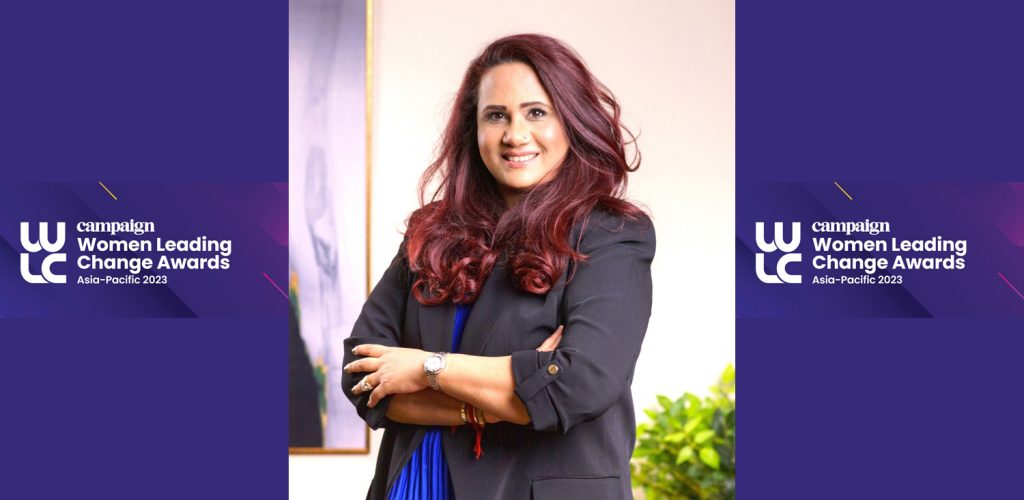 Fatima Fertilizer has won the Women Leading Change Awards 2023
Rabel Sadozai, Director Marketing and Sales, Fatima Fertilizer, has won the Chief Marketer Award in the business category by Campaign Asia-Pacific's prestigious Women Leading Change Awards 2023 announced this week. Now in its seventh year, the Women Leading Change Awards celebrate outstanding women who question, challenge, innovate, lead, inspire, and champion change across all industries. The award is also an avenue for Campaign's own commitment to promoting the advancement of diversity, inclusion, and equality in the industry by spotlighting the region's most inspiring women business leaders, change makers, trailblazers, and rising stars standing tall despite bias and stereotypes. Fatima Fertilizer has won the Women Leading Change Awards 2023
This global accolade is a testament to Rabel and her team's professional acumen, leadership, and focus on innovation, driving the success of Fatima Fertilizer in the agriculture sector. The Chief Marketer category was introduced for the first time this year, attracting several entries from around Asia Pacific. Rabel is widely recognized as the first female within the Agriculture sector to hold a high-ranking position, breaking barriers and paving the way for other women leaders to follow. Her visionary stewardship has propelled her through numerous significant milestones, including the proposal and successful implementation of Pakistan's first-ever Farmer's Day, an event that is officially recognized by the Government of Pakistan.
Furthermore, Rabel and her team have also been actively engaged in empowering and celebrating women in the agriculture sector highlighting their inspirational stories through initiatives like Jugnu Mohsin's Khaki Desan quest to revive a rare breed of Pakistani cotton, Nazo Dharejo's story of bravery and resilience through the Sarsabz Kahani web series, and Rabia Sultan's achievements as a progressive farmer through a testimonial style campaign. The team has also launched programs like Sarsabz Tabeer to ensure the education and empowerment of female farmers across Pakistan. The team's pioneering work centered around real-life farmers, their hopes, challenges, and aspirations has also garnered local and international acclaim. Fatima Fertilizer has won the Women Leading Change Awards 2023
Regarding this remarkable achievement, Rabel expressed her gratitude, saying, "I am truly honored to receive the Chief Marketer Award by Campaign Asia. This is a win for Fatima Fertilizer and for Pakistan. This recognition is also a testament to the hard work and dedication of the entire team at Fatima Fertilizer. I am proud to be part of such an organization that values innovation and supports groundbreaking initiatives. I would also like to extend my appreciation to Campaign Asia for providing a global platform that recognizes excellence in business and marketing."
Campaign Asia Pacific, based in Hong Kong and launched in the early 1970s as a media magazine, is today a part of Haymarket Publishing – the UK's largest independently owned publishing group. The campaign is a premium online-only publishing platform that provides insights and intelligence into ideas, work, and personalities shaping the region's marketing and communications industry. The platform is globally acclaimed while focusing more closely on the US, UK, and Asia-Pacific markets.