Technology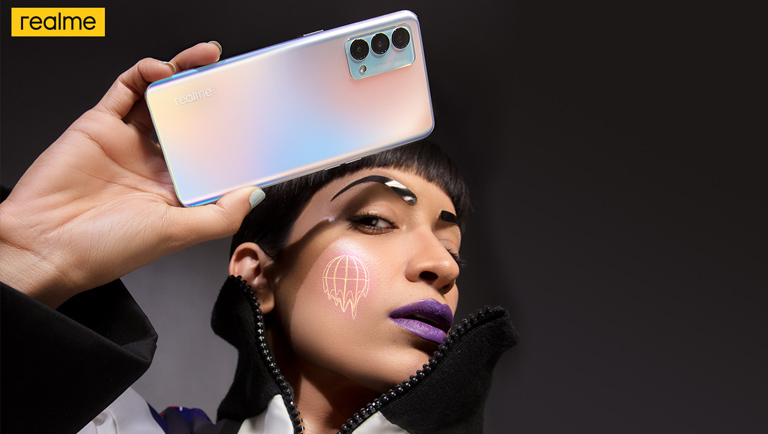 Have You Pre-booked the realme GT Master Edition Yet?
The offline and online pre-orders for realme GT Master Edition are piling in, and for those who haven't made their bookings yet, time is running out. The realme GT Master Edition (256GB) is up for pre-orders in offline channels and on Saamaan.pk for PKR 72,999/-, while the 128GB version is available in the market for PKR 66,999/-. Have You Pre-booked the realme GT Master Edition Yet?
The realme GT Master Edition packs industry-defining specifications for the most affordable prices. Truly, it is touted a real 5G flagship killer because its price segment smashes all industry front-runners. The realme GT Master Edition is hailed as Smartphone of the Year for it doesn't disappoint in the slightest. The smartphone was highly anticipated by technology enthusiasts and consumers alike, therefore it is no surprise that the device has broken all first sales records on Daraz 11.11 Salebration.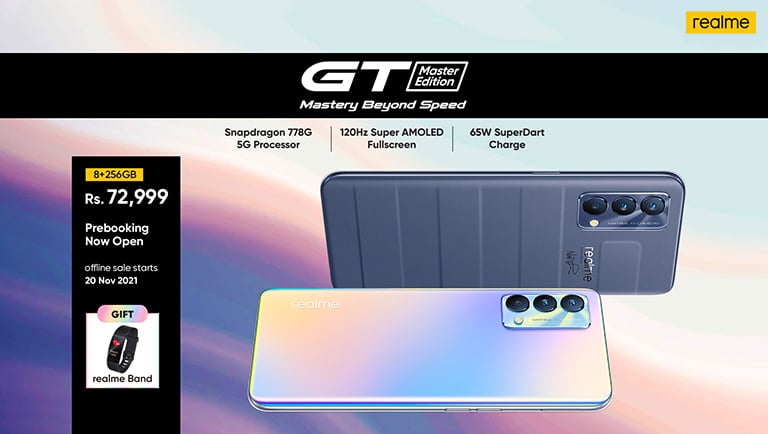 So, here's why you should get yours as quickly as you can:
A Design and Price like None Other
The futuristic design of realme GT Master Edition speaks for itself. Designed by Naoto Fukasawa, a world-renowned industrial designer, the Voyager Grey realme GT Master Edition takes inspiration from a suitcase. The concave vegan leather back embossed with horizontal lines is bound to activate sweet travel memories in all of us. Apart from the premium look, realme GT Master Edition also comes in Daybreak Blue resembling hues straight from the horizon that is pleasant to look at. The phone not only feels great to the touch, looks amazing in the hand but is easy on the pocket as well; making it the best among others in the same range.
A Performance Powerhouse
Under the vegan leather hood, the realme GT Master Edition runs on a Qualcomm Snapdragon 778G 5G processor. It is fast, and more so on the GT Mode that gives the ultimate gaming experience. The realme GT Master Edition with its 6nm advanced process is a favorite amongst pro gamers because it deals with an exhilarating experience of gaming and performance unmatched by others. Have You Pre-booked the realme GT Master Edition Yet?
An Eye-gluing Display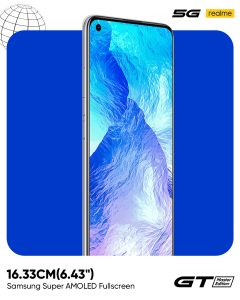 We are glued to our smartphone screens all day, aren't we? The realme GT Master Edition wins in this department as well with its 6.43" of 120Hz Super AMOLED Display. It will surely keep your eyes glued to the game, movie, photo, or anything else that you indulge on your smartphone.
A Performance-centric Charging Speed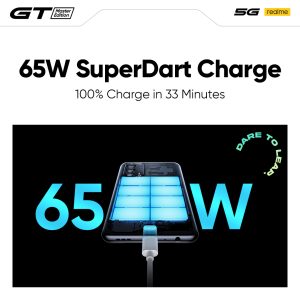 The more you delve into your realme GT Master Edition, the more you'll love it. And the more you love it, is the more you'll be amazed by the 65W SuperDart Charge that charges the phone to 100% in 33 minutes. So, the phone is not only fast in performance, but its 4,300 mAh battery also charges are speeds that will surely keep you on-the-go.
Fall in Love with the Blazing Fast Performance of realme C21Y
Get realme C21Y on Daraz for PKR 20999
realme C21Y Now Available in Pakistan
Promising Real Performance realme C21Y
realme C21 Now at an Affordable Price of PKR 17,999/-
realme C25s Receives Rave Reviews
A Camera that Makes the Streets Come Alive
Next on the amazing feature list is the 64MP Street Photography Camera that makes the streets come alive. Capture your surroundings like you've never captured them before on the Street Photography Mode that exudes nostalgic tones from your photos, making you an instant storyteller.
The realme GT Master Edition is available in 128GB and 256GB versions. The 128GB version costs PKR 66,999/- and is available in offline and online marketplaces like Daraz. The 256GB version can be pre-ordered for PKR 72,999/- in offline and online marketplaces like Saamaan.
About realme:
realme is the world's fastest-growing consumer technology company disrupting the smartphone and AIoT market by making cutting-edge technologies more accessible. It provides a range of smartphones and lifestyle technology devices with premium specs, quality, and trend-setting designs to young consumers at affordable prices.
Established by Sky Li in 2018 and driven by its 'Dare to Leap' spirit, realme is the world's 6th largest smartphone company. As of Q2 2021, realme has entered 61 markets worldwide, including China, Southeast Asia, South Asia, Europe, Russia, Australia, the Middle East, Africa and Latin America, with a global user base of over 100 million. For more information, please visit http://www.realme.com/pk
---
Images Source: http://www.realme.com/pk