News & Events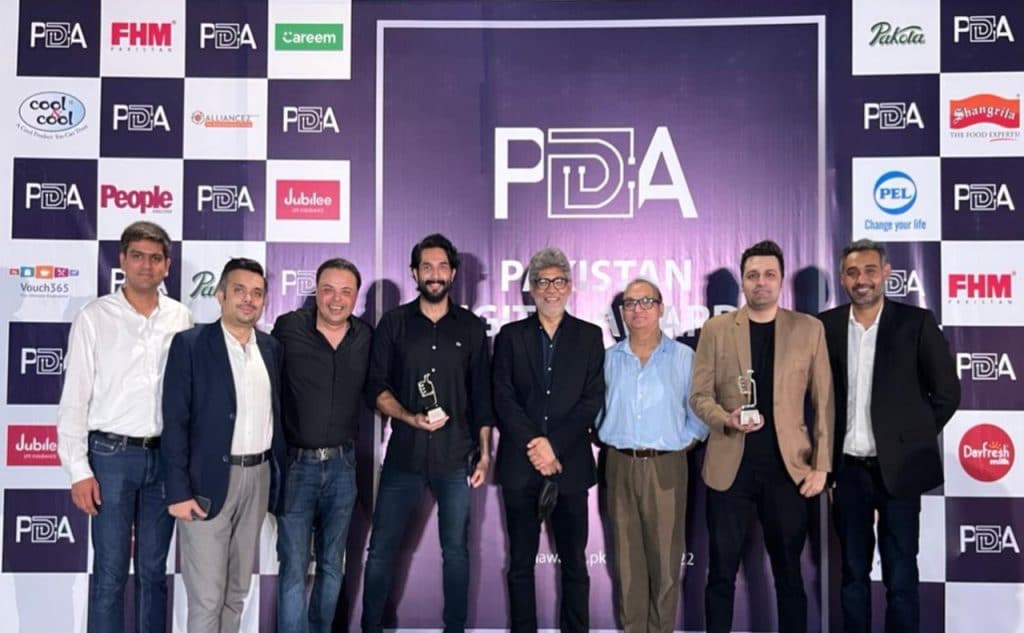 Jubilee Life Insurance Wins Two Major Awards
Jubilee Life Insurance, the leading life insurance company in the private sector, has been awarded with two major accolades at the Pakistan Digital Awards Ceremony 2022. For its exceptional outreach, the campaign for HBL PSL Season 6 by Jubilee Life Insurance bagged the 'Best Integrated Media Strategy' award while the campaign for the Jubilee Life Customer Testimonial Videos was honored with the 'Best Content of the Year' award. Jubilee Life Insurance Wins Two Major Awards.
This is the fourth time in a row that the organization has won awards at the prestigious Pakistan Digital Awards forum. At the heart of both campaigns from Jubilee Life is the face of the brand, Mr. Befiker Bilal Ashraf, who was present at the ceremony to receive the award along with the brand and agency team.
Pakistan Digital Awards are known for recognizing brands for their unique and out of the box ideas. The awards identify campaigns that are able to effectively target audiences and engage with them. The criteria set by the Pakistan Digital Association for judging each nomination is decided through a strict and transparent evaluation process that analyzes the campaigns for their effectiveness and results. Jubilee Life Insurance Wins Two Major Awards
Jubilee Life Insurance is revolutionizing the respective space not just through their innovative products but through their creative marketing efforts as well. Jubilee Life Insurance strives to deliver the best in whatever they do. Delivering digital solutions that enhance their customer experience remains an important part of their commitment. Winning these awards for another consecutive year at the Pakistan Digital Awards 2022 is a testament to this commitment. Jubilee Insurance is a global brand of Aga Khan Fund for Economic Development (AKFED) that offers diverse insurance solutions (life, health, general and Takaful) and is committed to the vision of being Pakistan's best service provider from the insurance industry and is among the top 25 companies of the Pakistan Stock Exchange; it happens to be the only insurance company to make it to this prestigious list.