News & Events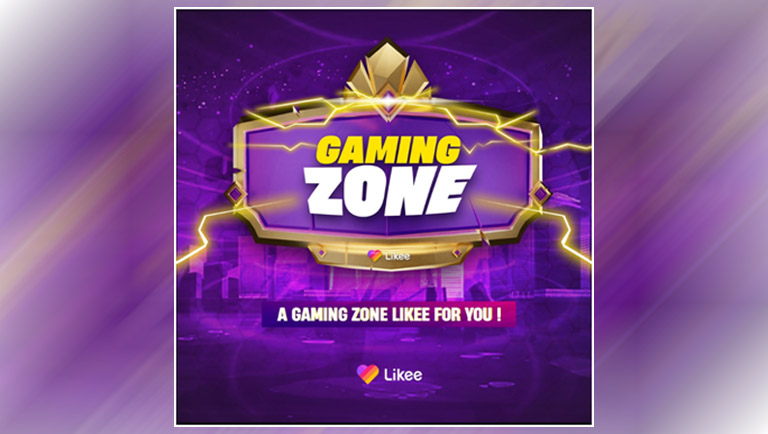 Likee launches #LikeeGamingZone
Likee launches #LikeeGamingZone for its gaming enthusiasts
Likee, one of Pakistan's leading short video platforms, has started another unique trend in the country's social media sphere. #LikeeGamingZone is a community only for gamers. Content creators with an interest in various digital games can create unique videos and upload them with the hashtag. Likee is enabling like-minded individuals to connect through these videos and find others across the country uploading similar content to them. Likee launches #LikeeGamingZone for its gaming enthusiasts
The global gaming industry is worth USD 90 billion today and Pakistan has a role to play in this industry as well. The local gaming community is enthusiastic and shows a lot of passion for various RPG and multiplayer games. With streaming and the traction, it has gained within these players, Likee is providing a creative outlet to showcase their talent and zeal towards the industry. #LikeeGamingZone is trending on the platform with a staggering 7.4 million views in total. With its unique tactic, Likee has gained a significant following with the youth of Pakistan.
"Pakistan is a land where youngsters hold a desire to achieve various milestones in their lives. With social media, they've found just the platform to highlight their talents. At Likee, we aspire to create groups and communities of like-minded individuals who not only share similar passions but also believe in their own ability to achieve their goals. #LikeeGamingZone is a symbol of our overall orientation with respect to the country's youth."

Commenting on the development, Gibson Yuen, Head of Global Operations at Likee stated
Likee has quickly risen to popularity in Pakistan owing to its distinct business model and short video format. It tends to attract content creators and audiences of all age groups from around the country.
---
---
About Likee
Likee is a leading global platform for creating, viewing, and sharing short-form mobile videos. Its superior video editing tools inspire real-life creativity with over 2,000 effects. Likee offers you an opportunity not only to be seen and heard but also to shine. Here you belong to a creative community that never stops making a rainbow of videos and interacting as a family. Likee launches #LikeeGamingZone for its gaming enthusiasts
Made by Singapore-based BIGO Technology and launched in 2017, Likee has been one of the most popular short-video communities in the world and ranked the fourth most downloaded social media app worldwide according to Sensor Tower in January 2020.
---
External Links
Source: https://www.mediamatters.com.pk/