News & Events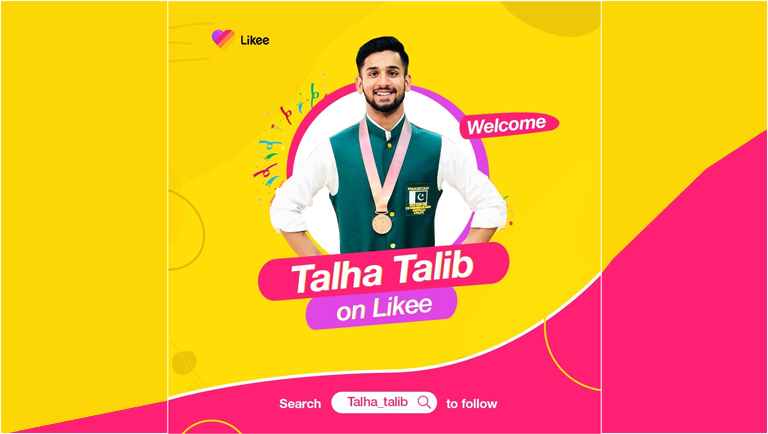 Likee promoting National Talent with Talha Talib
Likee promoting National Talent with Talha Talib
As Pakistan's short video content space grows, Likee, one of the country's most popular creative video platforms, is leading the way by highlighting the national talent that deserves our attention. Talha Talib, who brought honor to Pakistan by finishing in the top 5 at Weightlifting in the Tokyo Olympics 2021, has embraced the application and Likee is ensuring he gets the recognition he has earned. With a partnership that showcases Talha's achievements, a new hashtag #PKFitnessFreak has been initiated by the national hero on Likee. Likee promoting National Talent with Talha Talib
Pakistan is a land of evergreen talents with numerous individuals excelling in diverse feats. However, due to a lack of resources and appropriate channels for audiences to witness their skills a lot of these people remain devoid of the limelight. With Likee, however, under the patronage of Talha Talib, things are changing rapidly. As the champion promotes himself on the app, and already growing list of creators in getting the motivation they need to make themselves stand out. Likee promoting National Talent with Talha Talib
Talha Talib has started the #PKFitnessFreak to promote weightlifting, bodybuilding and a general orientation towards health and fitness to get Pakistan's youth-inspired. The youth and bulk of content creators can now look up to him, thanks to Likee, in allowing the world to witness their capabilities in numerous fields.
"For a long time, national assets like Talha Talib and the youth of Pakistan, in general, have longed for appropriate recognition and representation of their capacities at a higher level. Likee, by offering these individuals the support they need, is creating a conducive atmosphere where the door is open for anyone to make a difference. These opportunities are not just for the people but for the country as well to demonstrate to the world what gems this land holds."

Commenting on the development, Gibson Yuen, Head of Global Operations at Likee stated
Likee has become one of the fastest-growing short video platforms in Pakistan through its creator-centric strategies and the opportunities it offers to these people across the board.
---
---
About Likee
Likee is a leading global platform for creating, viewing, and sharing short-form mobile videos. Its superior video editing tools inspire real-life creativity with over 2,000 effects. Likee offers you an opportunity not only to be seen and heard but also to shine. Here you belong to a creative community that never stops making a rainbow of videos and interacting as a family. Likee launches #LikeeGamingZone for its gaming enthusiasts
Made by Singapore-based BIGO Technology and launched in 2017, Likee has been one of the most popular short-video communities in the world and ranked the fourth most downloaded social media app worldwide according to Sensor Tower in January 2020.
---
External Links
Source: https://www.mediamatters.com.pk/