Technology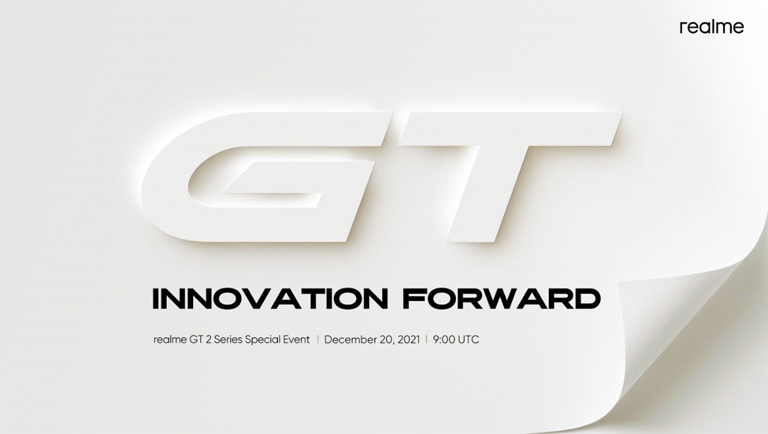 realme GT 2 Series Special Event
Thank you for your incessant support to realme over the years. It is time again for you to witness realme create history with three world's first innovations on the realme GT 2 Series Special event.
The event shall take place on Monday, December 20, 2021 at 09:00 am UTC (02:00 pm PST).
PoE versus PoE+ versus PoE++ Switch: How to Choose?
Hard Drive for Personal Computers
Top Benefits of Repair Game-Console from Technician
Smartphones for Bloggers in 2021
Advantages of Chromebook Over Laptop
Top 5 Affiliate Networks in Pakistan
realme has always been bringing leap-forward technology to global young users. realme aims to push into the high-end global market and pursue leading innovations by introducing three world's first technologies, including eco-friendly materials, photography innovations, and communication technologies in realme GT 2 Series. realme GT 2 Series Special Event.
The world's fastest-growing smartphone brand realme has revealed plans to introduce three world-premiere innovation-forward technologies at a special event being held for realme GT 2 Series on Monday, December 20, 2021. Since realme GT 2 series is the most premium flagship ever, realme aims to push into the high-end global market and pursue leading innovations. realme Introduce Three World-First Innovations.
Making cutting-edge technologies and trendsetting designs more accessible to young customers has helped realme become the youngest smartphone brand in the global Top 06, and maintain strong momentum in its international expansion. As the first high-end flagship phone for realme, the brand wants to make a good first impression for young users in terms of technology and innovation. realme will introduce three world-first technologies in GT 2 series in this event, including materials, photography and communication. realme Introduce Three World-First Innovations.
You can click the link below to join the online event, Stay tuned!
Link: https://youtu.be/7zKnWWSpoGM
Fall in Love with the Blazing Fast Performance of realme C21Y
Get realme C21Y on Daraz for PKR 20999
realme C21Y Now Available in Pakistan
Promising Real Performance realme C21Y
realme C21 Now at an Affordable Price of PKR 17,999/-
realme C25s Receives Rave Reviews
About realme:
realme is the world's fastest-growing consumer technology company disrupting the smartphone and AIoT market by making cutting-edge technologies more accessible. It provides a range of smartphones and lifestyle technology devices with premium specs, quality, and trend-setting designs to young consumers at affordable prices.
Established by Sky Li in 2018 and driven by its 'Dare to Leap' spirit, realme is the world's 6th largest smartphone company. As of Q2 2021, realme has entered 61 markets worldwide, including China, Southeast Asia, South Asia, Europe, Russia, Australia, the Middle East, Africa and Latin America, with a global user base of over 100 million. For more information, please visit http://www.realme.com/pk
---
Images Source: http://www.realme.com/pk