Money and Finance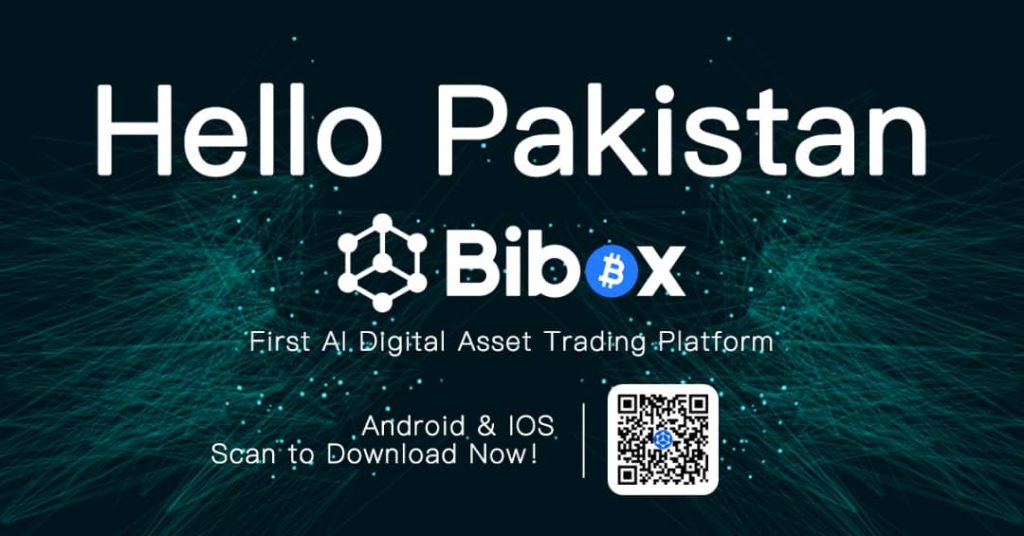 World's First AI Digital Asset Trading Platform 'Bibox' Enters Pakistan
As a result of the digital revolution, demand for digital-based solutions has increased in every industry. These technologies not only help firms access a worldwide audience but also help them deal with widespread digitalization. One such disruptive digital money that is all the rage in this internet era is a cryptocurrency secured by encryption technology. Almost every cryptocurrency on the market is built on blockchain technology and functions as a distributed network. Bitcoin empowers individuals all around the world with whole new options and possibilities without the interference of a middleman or a central authority. World's First AI Digital Asset Trading Platform 'Bibox' Enters Pakistan.
Because of increased demand and a growing passion, the cryptocurrency industry is expected to grow from USD 1.6 billion in 2021 to USD 2.2 billion in 2026. Despite the various benefits of the crypto market, such as portability, divisibility, inflation resistance, and transparency, not every crypto exchange platform has been identified to utilize all of them. The currency's flaws were obscured by its poor success rate and failed security, which included criminal activities, exchange rate volatility, and weaknesses underlying the blockchain technology's design.
At a time when the government is planning legislation to effectively limit most private cryptocurrencies, the world's first AI Digital Asset Trading Platform, 'Bibox,' is launching in Pakistan to revolutionize and unlock the full potential of decentralized funding. Bibox, which was launched in 2017, holds a Swiss VQF financial license and has over 10 million users in 160 countries.
The firm is the first of its type to offer a crypto trading platform with numerous innovative features. Some of them make money through crypto, copy trading, bot trading, and other decentralized finance services. When these capabilities are combined with AI technology, customers may enjoy unparalleled levels of efficiency and ease when trading cryptocurrency. Aside from that, the site has a simple and user-friendly layout that makes crypto trading for non-techies a breeze. World's First AI Digital Asset Trading Platform 'Bibox' Enters Pakistan.
Bibox is almost set to go full throttle in Pakistan as a company. Keeping good ties with multinational initiatives in gaming, NFT, Defi, and other fields. From a commercial viewpoint, the platform will help traders and worldwide crypto efforts. The platform's "Selected" segment, which provides a worldwide stage for firms with varied demands, now includes Super Start, S-POOL, Pre-taste, and the Global Public Blockchain Club, among other interesting new programs.
Bibox encourages millions of crypto traders in Pakistan, and therefore holds the highest market share in the country's crypto trading, thanks to superior technology and solutions that provide complete anonymity and safety for users. Muli. G (Head of Asia) continued, "With a $10 million budget for marketing, hiring, and creating cryptocurrency-related goods and services, we expect to recruit roughly 50 individuals in Pakistan." Bibox is now fully operational and dedicated to providing Pakistani customers with an exceptional experience.
Go to Bibox's website to start your crypto journey with the world's first AI-powered digital asset trading platform.