News & Events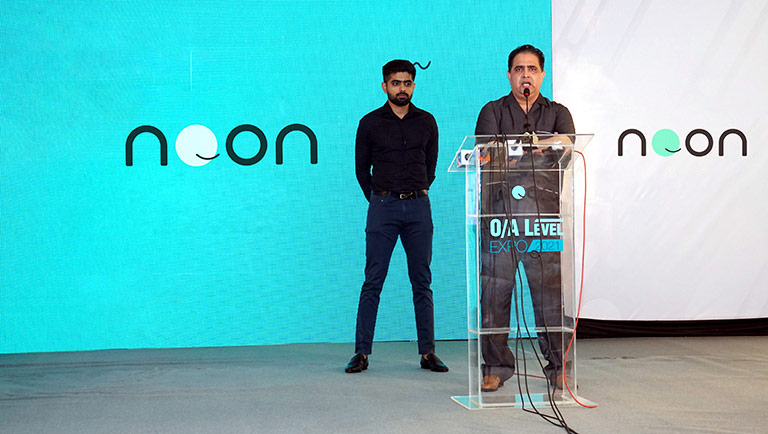 Babar Azam Announces Scholarships worth PKR 2 Million
Pakistan captain and Brand Ambassador Noon, Babar Azam has won the hearts of the nation with the historic win against India in the ongoing T20 Cricket World Cup. The winning captain dedicated his win to the youth of Pakistan and has announced the 'Muhammad Azam & Saya Scholarship' in partnership with Noon. The PKR 2 Million scholarship will target young boys & girls with a focus on sports-related backgrounds. The scholarship is dedicated to his father who has been the backbone throughout his life and career, and Saya Corporation.

Confirming the gesture, GM Noon Pakistan, Umair Chishti said 'Babar's partnership with Noon really furthers our mission to radically change the way people learn in Pakistan. This will allow us to provide quality education across all corners of the country'

"I am extremely pleased with our collaboration with Noon as it allows us to build role models for our youth. This paves the way to positively impact the future of Pakistan which is aligned with Saya Corporation's vision.'

CEO & Founder Saya Corporation Global Sports Group, Talha Rehmani commented on the occasion,

Noon Pakistan has amassed a user base of 1.6 million students in its first year of operations. The online learning platform is offering daily live classes for O&A Levels, Matric & Inter across all major boards in Pakistan.

Saya Corporation is a leading sports management company with offices in Pakistan, England and South Africa mentoring the likes of Babar Azam, M. Rizwan, Shaheen Afridi, Shadab Khan, Rassie van der Dussen and many more.
The app can be accessed through the link: https://bit.ly/3nagDeN