Fashion & Trends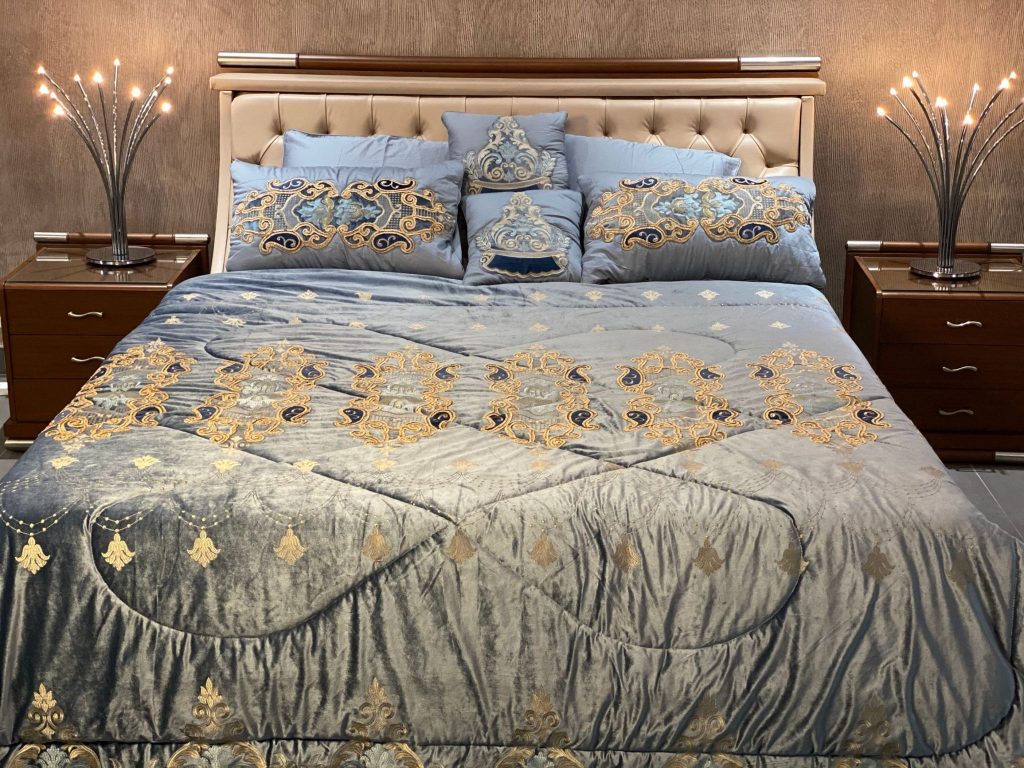 How to Choose the Best Bed Sheets in Pakistan
How to Choose the Best Bed Sheets in Pakistan
How to Choose the Best Bed Sheets in Pakistan. A very important role that bedsheets play in our home is making our bedroom beautiful and appealing for visitors. Add to this, the fact that you are on your bed for a third of the day, so you must have the best bedsheet that you would want to get into, to rest after a tiring day. Many of us would want to invest a good amount in bedsheets, but they do not know the factors to consider before choosing a durable bed sheet. Today in this article we will teach you how to choose the best bedsheet for your room. How to Choose the Best Bed Sheets in Pakistan
Let's see what are those factors:
Find the Best Fit for Your Bed
The bedsheets are sold on standard sizes like queen or king but some beds have greater depth than others and some people also use a mattress topper. So you have to measure your mattress correctly before you order the bedsheet. Another thing to keep in mind is that some fabrics shrink after washing. So to find the best bed sheet you must know the exact depth of your mattress and the size of the bedsheet. Keep the shrinkage factor in mind while opting for certain fabrics that are prone to shrinking, such as certain cotton.
Is Thread Count Important?
Thread count is important but it is not the only thing that matters. Companies have advance manufacturing techniques that can increase the thread count without enhancing the quality of the material. So it is advisable to look for the best bed sheet with a thread count between 300 to 500. Below 300 the bedsheet is not comfortable and above 500 it is useless, so don't waste your cash just keeping this as a factor. You should not have to spend more for thread count. The more important determinant of bedsheet quality than thread count is the thread length of the fiber.
Research the Best Fabric For Bedsheet
As we all know the best fabric for bed sheets is cotton. Not only is cotton comfortable, breathable, and soft, it is also the most durable and reliable material. It is used in the making of both casual and luxury sheets. Cotton often is quite economical as compared to other fabrics, hence it is highly affordable.
Next, comes linen which again is high soft and comfortable. Like cotton, it is the best material for warm seasons due to its high breathability. Luxury and fancy printed, embroidered, and textured bed sheets are best made from this fabric.
Silk and velvet are quite expensive materials but if you can afford them they are the best choice. Even in their simplest form, they give a vibrant and fancy look to your room.
Sateen and Percale are also among the widely used bed sheet fabrics. Sateen is soft, lustrous, and heavy whereas percale has the crisp touch and a plain and matte surface.
Breathability Equals Comfort
Sheets that are not breathable gives a feeling of suffocation when you lie down on them. This sheet creates a hot sensation in the body of the sleeper and may result in heavy sweating while sleeping. When you can't sleep properly you get up tired in the morning and feel lazy and exhausted throughout the day. Therefore to avoid disturbing your sleep you must choose a breathable sheet like that of cotton and linen.
Allergies
If your skin is sensitive or you are suffering from skin issues like eczema, acne, etc., then choose a soft and breathable fabric. Do not go for embroidered and luxury sheets because they will worsen your skin problem. Also do not choose synthetic fabrics as they are made using chemicals that have severe effects on sensitive parts of the skin. The best fabric in such situations is cotton and microfibre. It is advisable to wash all your bedsheets in warm water every week to provide your skin a clean and bacteria-free environment.
Budget Matters the Most
Even if you do not have allergies and live in the cold parts of the country, you cannot buy luxury bedsheets because of your budget. But there is nothing to worry about because Annies Home Decor offers the best bedsheets at the most affordable prices. If you were looking for the best bedsheet brand in Pakistan your search is over. Here you will find sheets that are durable, reliable, breathable, and soft. Moreover, their quality is not limited to fabric instead they have the best designs and colors in their collections.