Food & Drinks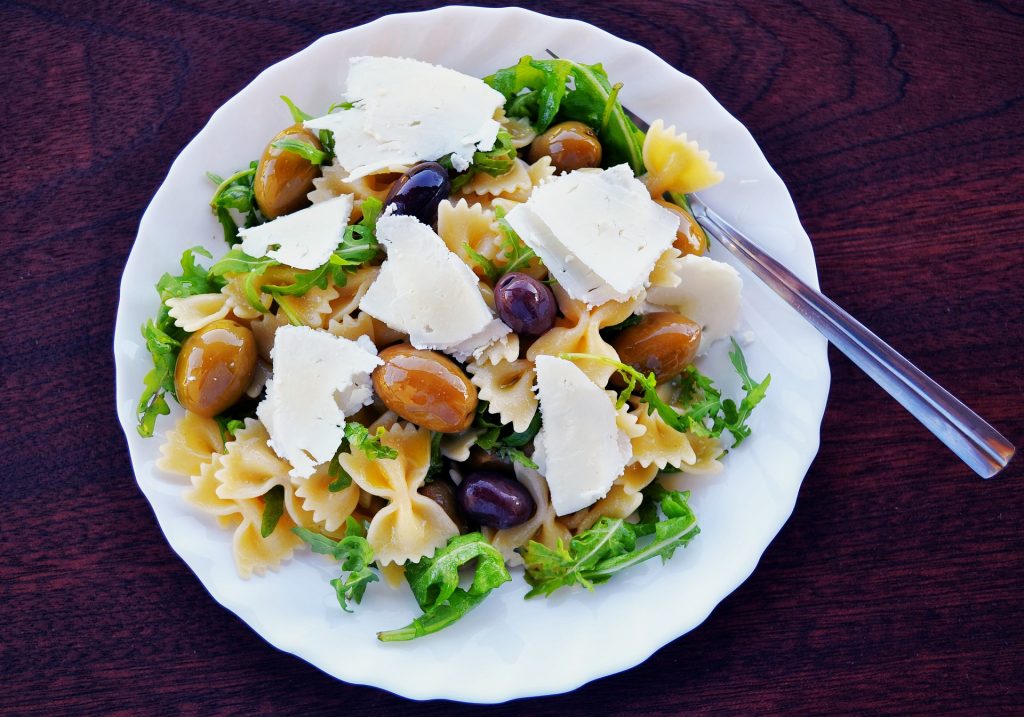 Mediterranean Diet Food List 2021: An Ultimate Guide
Mediterranean Diet Food List 2021: An Ultimate Guide
Mediterranean Diet Food List 2021: According to U.S. News and World Reports, the Mediterranean diet has been ranked as the best overall diet for four straight years. Now the first thing that might come to your mind could be what is Mediterranean diet anyway? Well, it's a diet inspired by the traditional eating habits of the people around the Mediterranean Sea mostly drawn upon Greece, Italy, and Spain. Mediterranean Diet Food List 2021.
What makes the Mediterranean diet unique isn't just one or two staple foods, macronutrients ratios, or anything like that. It comes down to a coordinated symphony of different powerful anti-inflammatory things that work tremendously for the body. Its numerous health benefits have us all convinced that it's indeed the best.
Making changes to your diet is not easy, particularly if you're used to eating processed and takeout foods. However, this diet is inexpensive, healthy, and satisfying, which are all good enough reasons to give it a try. Making slow changes such as using olive oil to saute instead of butter is a good way to start. In this article, we've compiled a list of foods you should incorporate into your diet in 2021.
Why do Nutritionists Celebrate the Mediterranean Diet?
The first great civilizations blossomed due to the Mediterranean Sea. It served as the trading route that bound together West Asia, Southern Europe, and North Africa. Across its waters, ships carried spices, recipes, and cooking techniques from one land to another. Despite this connection, it seems a little silly to lump the cuisines of Italy, France, Spain, Morocco, Algeria, Egypt, Greece, Palestine, Turkey, and all these other countries under the umbrella term 'Mediterranean Food.'
The Mediterranean's sunny, equatorial climate makes for some common ingredients, but each country boasts its distinct cuisine. In the restaurant world, though, the term 'Mediterranean food' has come to mean a cuisine that borrows mainly from South Eastern countries, such as Greece, and Turkey. Their menus tend to be defined by fruits and vegetables: grape leaves, olives, lemon, and lentils. Grains such as rice and couscous. Herbs including cumin, oregano, rosemary, and parsley. Dairy such as feta cheese and yogurt. And meats such as spit-roasted lamb, char-grilled beef, and chicken.
Nutritionists have touted the value of building a food pyramid the way the Greeks would: Lots of fruits and veggies are good for everyone. Using Olive oil instead of butter/vegetable oil makes for lower cholesterol. Fewer portions of red meat make for a lower risk of heart disease. And wine is rich in antioxidants and anti-inflammatory qualities. All of these health benefits add up. Research has shown that people around the Mediterranean stay healthier, both physically and mentally, as they age.
How Can You Start a Mediterranean Diet?
The Mediterranean region is also known as the Blue region. The lifespan of people living in that region is much more than the rest of the world. These people have also adopted powerful principles reflected in their diet, lifestyle, family, and general well-being. What should we eat to attain this healthy lifestyle, you might ask? Well, it's pretty simple. We're breaking down a list for you.
Tomatoes, broccoli, grapes, blueberries, peppers, figs, beans, olives, spinach, eggplant, lentils, and chickpeas are some inexpensive fruit and vegetable options that you should add to your diet.
Eat various whole-grain foods each day, such as oats, brown rice, whole wheat bread, pasta, and couscous.
Try to consume fish in your diet at least two times per week. Fishes such as Salmon, Tuna, Sardines, Mackerel, lake trout, and herring are good options.
Eat a moderate amount of low-fat dairy products, such as milk, cheese, or yogurt.
Adding moderate amounts of chicken and eggs to your diet.
Choose unsaturated fats, such as nuts, olive oil, and certain nut or seed oils like canola, soybean, and flax-seed.
Cut down saturated fats such as palm oil, butter, and coconut oil. Also, try to limit fats found in animal products. These include dairy products made with whole milk and meat.
Red meat should ideally consume red meat only two times per week.
Try to devour less on sweets and desserts. Sweets include sugar-sweetened drinks like soda.
The Mediterranean diet may include red wine with your meal. Precisely, two glasses of wine for men and half of that for women.
Tips for Eating Mediterranean Food at home
Add herbs, spices, citrus juice, garlic, or lemon zest as an alternative to salt.
Cut down on red meat by increasing the amounts of fish in your diet in lunch and dinner.
Broil or grill the fish by brushing it with olive oil.
Sprinkle your salad with seeds and nuts instead of cheese.
Cook with olive oil or canola oil (low on saturated fat) instead of butter or vegetable oil.
Make a switch from whole milk to fat-free milk.
Use vinaigrette dressing or hummus in your diet by dipping raw vegetables in it. Don't consume dips made from mayonnaise or sour cream.
Devouring on fruits for dessert is a much better option than devouring on cakes.
Try baked apples, or have some dried fruits.
Tips for Eating Mediterranean Food Out
Eating baked, broiled, grilled, or poached fish is so much better than having a fried fish.
Ask the chef to make your meals using olive oil.
Look out for dishes made from marinara sauce or olive oil on the menu.
Avoid sauces made from cream or mayonnaise.
Choose whole-grain bread, brown rice, lentils, whole-wheat pasta and pizza crust, and beans.
Dip your bread in either olive oil or canola oil. Don't use margarine or butter on bread.
Ditch french fries and chips. Start asking for grilled veggies or side salad instead.
The Pyramid of Mediterranean Diet
It's crucial to set a layout of the most popular and least restrictive dietary plans on a pyramid. The Mediterranean diet encourages you to enjoy every bite of your food. The bottom line is your meals should be an affair of enjoying food, sharing laughs, and red wines. If you want to adhere to this meal plan, you should start taking your mealtime seriously.
Fruits, vegetables, whole grains, olive oil, beans, nuts, legumes and seeds, herbs, and spices consume the largest part of the pyramid of this dietary plan. Healthy proteins, I-e, seafood, take up the second-largest part of the pyramid. Then comes the dairy and poultry, which includes eggs, cheese, yogurt, etc. Sweets take up the smallest part.
Conclusion
This diet is known for its miraculous powers to help fight against numerous diseases such as heart disease and strokes, risk of Alzheimer's, diabetes, to name a few. Incorporating it into your lifestyle will ensure a long and healthy life. You might have noticed how people around the Mediterranean area have a longer lifespan than the rest of the world. Nutritionists from all around the globe are vouching for it. This diet is very light on the budget as its larger portion is based on fruits and veggies. It's a good idea to start working on your better future by integrating small changes towards your healthy diet.
To read more articles by us, Visit our website, Click here, Life Umeed
---
Image Source: Image by DanaTentis from Pixabay