News & Events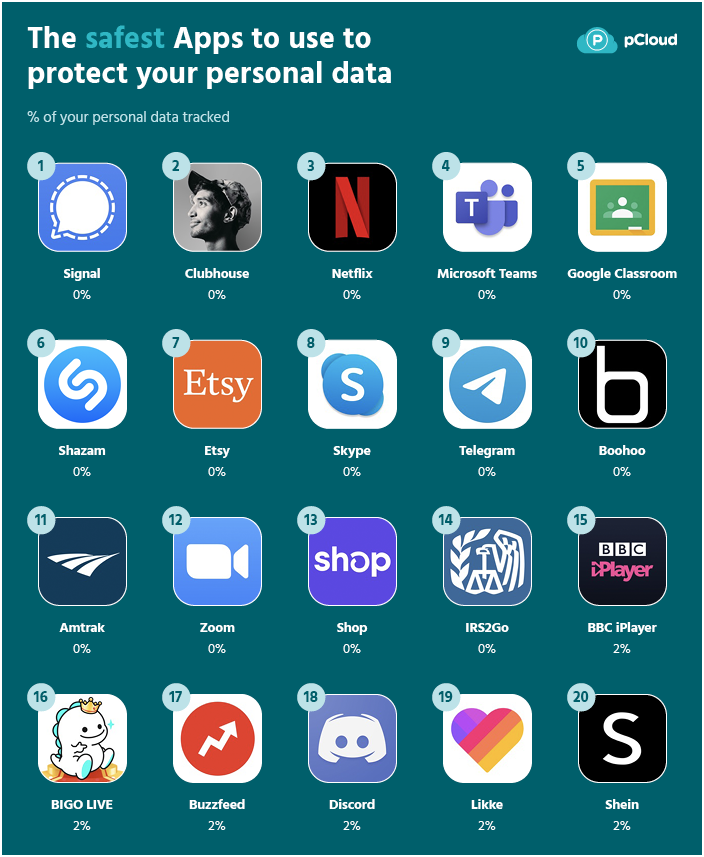 Know How to Protect Your Personal Data on Social Media
Know How to Protect Your Personal Data on Social Media
Personal data is something that must be protected so that it will not be misused by others that will harm us. However, when using social media, we inevitably provide our data such as date of birth, email, and phone number, as a condition for registering as a user. That's why, in this digital era, keeping personal data is increasingly difficult. Know, How to Protect Your Personal Data on Social Media
Many cybercrimes that use personal data are irresponsibly done by certain individuals and vary from selling the personal data of many users to kidnapping cases. Pakistan also needs a strong cybersecurity framework to counter identity theft, financial data theft, and surveillance of critical infrastructure. Usually, these individuals use digital technology to steal user data from digital technology-based companies as well as directly to personal accounts.
Hence, you have to be careful so that you don't become the next victim of this harmful crime! To protect your personal data, Likee will share some tips that you can follow. Let's take a look!
Do not give your data to unknown people
You have to be careful with unknown numbers or emails. Especially, when you're not doing anything with your social media that requires data verification. It could be that they are malevolent people who want to ask for your data so they can hack your account and use it to commit crimes. You should ensure the number and email address you receive are official from social media first.
You also have to be careful if you receive suspicious links on behalf of certain parties, who then ask for your personal data for the verification process. It's a good idea to check first with the official contact of the party mentioned before you provide the requested data. This will prevent you from becoming a victim of cybercrime.
Save your passwords only for you
Passwords are created so that only you can access your social media accounts. Remember, in your social media accounts, a lot of personal data is stored. You may even have entered the debit or credit card number used for transactions. So, keeping your social media passwords confidential is a must.
Create strong passwords and change them regularly
Keeping the password confidential is not enough. The irresponsible people out there have lots of ways to try to hack and find out passwords. For that, you should create a strong password, which usually consists of a combination of alphabet, numeric, and punctuation. Also, avoid using personal data such as date of birth. In addition, change your password periodically as much as possible so that it won't be easily tracked or known by others.
Activate the two-step verification feature
In general, social media provides a two-step verification feature to provide additional security. This feature helps us to avoid criminal acts that try to steal our accounts. When the two-step verification feature is active, you will be asked to enter a six-digit pin when logging in to an account on another device.
Maintaining the confidentiality of personal data is important so that our data is not used carelessly and is free from cybercrime. According to a study by the cloud services provider, pCloud, Likee is one of the top 20 safest apps on the internet. Likee gives immense importance to the protection of users' privacy and their safety.
Likee makes it easy for users to create interesting videos and record memorable moments. Therefore, Likee is ranked first in the "Top 10 Breakout Apps" line according to App Annie's 2019 report. In addition, Likee also ranked sixth in the "Top Apps Overall Worldwide" list in Q1 2020 according to Sensor Tower. Likee allows users to get a unique experience, where users can explore creativity, express themselves, and get the opportunity to communicate with their idols through various challenges. It's time for you to shine with creative ideas on Likee!
---
---
About Likee
Likee is a leading global platform for creating, viewing, and sharing short-form mobile videos. Its superior video editing tools inspire real-life creativity with over 2,000 effects. Likee offers you an opportunity not only to be seen and heard but also to shine. Here you belong to a creative community that never stops making a rainbow of videos and interacting as a family.
Made by Singapore-based BIGO Technology and launched in 2017, Likee has been one of the most popular short-video communities in the world and ranked the fourth most downloaded social media app worldwide according to Sensor Tower in January 2020.
---
External Links
Source: https://www.mediamatters.com.pk/
Image Source: https://blog.pcloud.com/invasive-apps/