News & Events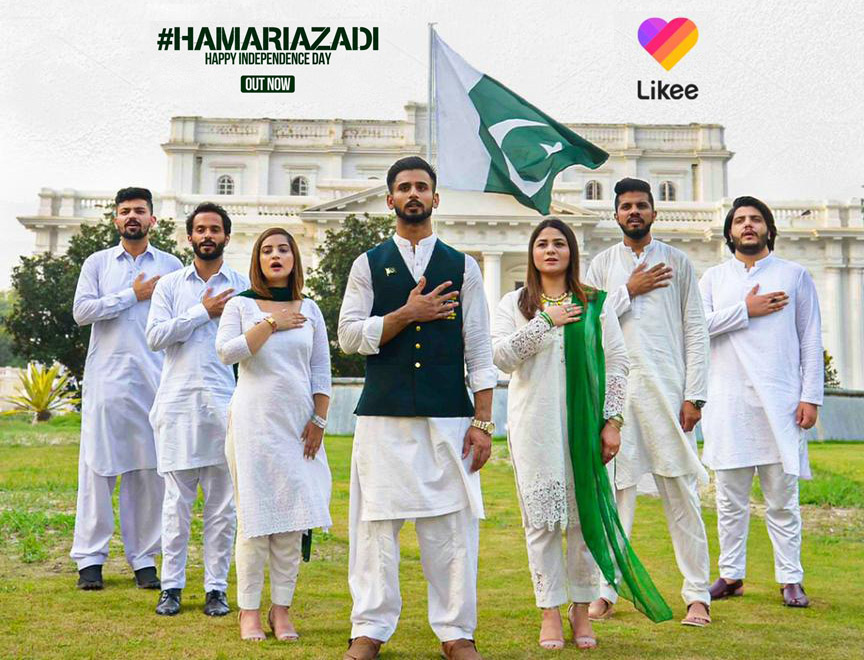 Likee celebrates Independence Day with Talha Talib
Likee Celebrates Pakistan Day with Talha Talib
Likee Celebrates Pakistan Day with Talha Talib, Likee, one of the premier short video sharing platforms in Pakistan, is glowing green this 14th August in celebration of the country's 74th Independence Day. Through a collaboration video featuring Pakistan's national hero, Talha Talib, Likee is committing towards empowering individuals within the country in unique ways. Talha brought grace to the country by securing 5th place at the Tokyo Olympics in weightlifting, competing in the men's 67kg category. A host of other content creators from the platform will also feature in the video with Talha in the spotlight as a flag bearer upholding the honor of this nation.
14th August is an annual commemoration marked across the country through ceremonies, events and celebrations honoring the sacrifices made by our ancestors to win this homeland for us. Likee is embracing the soul of this day by highlighting some of the individuals who have enabled the nation to hold its head up high not just nationally but on an international level as well. The platform has played a significant role over the years in empowering people from various walks of life in exploring new avenues for building their confidence, shaping their skills and achieving financial freedom at the same time.
Voicing his views on the occasion, Like Representative stated; "14th August is the day when years of untiring efforts finally bore fruit in the creation of a separate state for Muslims of the Sub-continent. This is a day when the entire nation comes together and reaffirms that they bleed green for their motherland and commit efforts towards the prosperity of this country. Likee takes pride in being part of an ecosystem in Pakistan where youth and people in general are encouraged to realize their creative potential. We wanted to celebrate this commitment in a unique way and bringing some of our national heroes to light is one of the ways for us to achieve this."
Likee has accumulated more than a million downloads in Pakistan and enables a vast array of content creators in sharing short videos to achieve various positive objectives within the country.
To see the full video click on https://youtu.be/rzIknr9QVqQ
---
---
About Likee
Likee is a leading global platform for creating, viewing, and sharing short-form mobile videos. Its superior video editing tools inspire real-life creativity with over 2,000 effects. Likee offers you an opportunity not only to be seen and heard but also to shine. Here you belong to a creative community that never stops making a rainbow of videos and interacting as a family.
Made by Singapore-based BIGO Technology and launched in 2017, Likee has been one of the most popular short-video communities in the world and ranked the fourth most downloaded social media app worldwide according to Sensor Tower in January 2020.
---
External Links
Source: https://www.mediamatters.com.pk/