Technology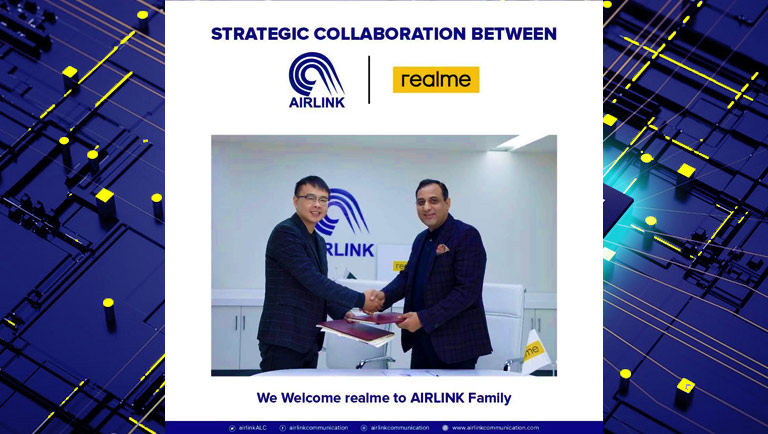 realme Appoints New Country Manager for Pakistan
realme is looking to expand its footprint in Pakistan by ushering a new sales-first era in 2022. With the expansion in focus, the company has appointed Harvey He as the new Country Manager for Pakistan and joined hands with three leading channel distributors. These strategic developments underscore a new direction for realme, following the local assembly of its smartphones in Pakistan. The three distributors that realme has taken on board are Airlink Communications (North Region), United Mobile (Central Region) and Muller & Phipps (South Region). realme Appoints New Country Manager for Pakistan.
Fall in Love with the Blazing Fast Performance of realme C21Y
Get realme C21Y on Daraz for PKR 20999
realme C21Y Now Available in Pakistan
Promising Real Performance realme C21Y
realme C21 Now at an Affordable Price of PKR 17,999/-
realme C25s Receives Rave Reviews
With New Year just around the corner, Harvey He has taken the helm at realme as Country Manager – Pakistan. Harvey brings with himself stellar sales management experience and has been acquainted with Pakistan since realme set up shop in the country. He is the Head of Sales for realme Pakistan, Bangladesh & Sri Lanka and has now taken the additional charge as Country Manager – Pakistan, thereby bringing his seasoned understanding of the local smartphone industry to the fore.
Being the fastest growing smartphone brand in the country, Pakistan ranks among the top four markets for realme within South Asia. The brand went on to sell more than two million devices in Pakistan since its entry, which is a testimony of the growing demand for realme smartphones. A local assembly line has also been setup in the country to absorb the rise in demand for realme products which in-turn will bring a lot of benefit to the end-consumer by making product prices even more attractive. realme Appoints New Country Manager for Pakistan.
Enjoy Uninterrupted Connectivity with Ufone
Ufone Pledges Support To Foster Awareness On Breast Cancer
Ufone & Microensure Introduce Family Health Insurance
Ufone collaborates with PBA for 'Mera Pakistan Mera Ghar'
PTCL Group Cements its Market Standing
To further bolster its footprint in Pakistan, realme has also partnered with three leading channel distributors namely Airlink Communications, United Mobile and M&P. The onboarding of these distributors amplifies the sales-first approach that is at the heart of realme's strategy for Pakistan in 2022. realme strives to provide the ultimate value-for-money and top-notch quality in its products, while also being a flag bearer of affordable 5G technology. As a young brand, realme resonates with the youth's daring spirit and is focused on delivering trendsetting smartphones for young people around the world.
About realme:
realme is the world's fastest-growing consumer technology company disrupting the smartphone and AIoT market by making cutting-edge technologies more accessible. It provides a range of smartphones and lifestyle technology devices with premium specs, quality, and trend-setting designs to young consumers at affordable prices.
Established by Sky Li in 2018 and driven by its 'Dare to Leap' spirit, realme is the world's 6th largest smartphone company. As of Q2 2021, realme has entered 61 markets worldwide, including China, Southeast Asia, South Asia, Europe, Russia, Australia, the Middle East, Africa and Latin America, with a global user base of over 100 million. For more information, please visit http://www.realme.com/pk
---
Images Source: http://www.realme.com/pk