Travel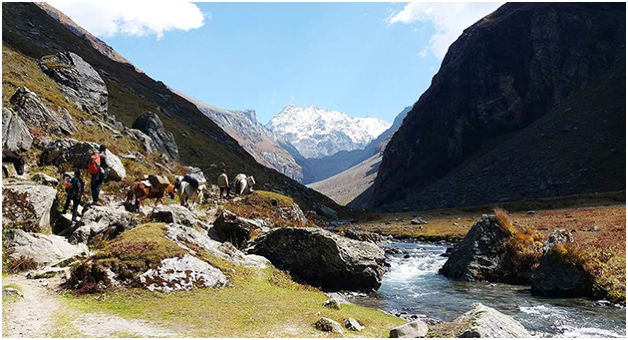 Top Himalayan Treks to Do In 2021
Top Himalayan Treks to Do In 2021
Top Himalayan Treks to Do In 2021, Himachal Pradesh is the best bestowed place for Trekking. You can find all sorts of treks which bags all levels of difficulties for the best choice. Himalayan Treks are awaiting to welcome you with its heartwarming beauties. All the treks are unique in their own way. The treks which best suit the beginners are Kedarkantha, Dayara Bugyal and Brahmatal are always available to trek out all year around. Monsoon is the only season which restricts the trekkers. During monsoon, in between the months of July and September you can visit treks such as Valley of flowers, Hampta Pass Trek, Tarsar Marsar and Kashmir great lakes. If you plan your trek in the presence of snow then you are best recommended during the period November and April. Likewise, in spring plan during March and April to Goechala, Sandakphu Phalut and Kopra Ridge. Treks should be chosen based on the stamina and fitness we usually have. Top Himalayan Treks to Do In 2021.
Hampta Pass Trek
Hampta Pass Trek is one of the trending trek destination spots in India. Where trekkers can enjoy the pure nature amid scenic beauties with sightseeing views. The name comes from the village named Hamptha which is in the Pir Panjal region which has an elevation of 14,000 feet. Your Trekking journey initiates from Kullu Manali range and later to Chandra valley of Lahaul. All the way of trekking consists of oak and walnut plantations that add beauty to the Hampta Pass Trek. Hampta Pass Trek is nestled with the rivers, waterfalls and streams. Also plantations like deodar,a mix of pine trees, oak and birch trees. Local animals like sheep, dogs and redstart with white caps. If you visit in the season of alpine flowers you can also get a chance to look over them. Later, you'll be moved to a bit of challenging terrain. You are introduced to Deo Tibba terrain, Indrasana peaks and others. You'll almost get stuck into the feeling of settling over the lap of Himachal treks.
Dayara Bugyal Trek
Dayara Bugyal Trek is standing at an elevation of 11,827 ft. It consumes 6 days of trekking. It is pinned in Uttarakhand. It is revealing its difficulty level as easy to moderate. You are best recommended to plan to visit during September to June. Dayara Bugyal Trek is one of the perfect trek spots where you can enjoy the evergreen forests, stunning campaigns, old villages and breathtaking scenic views and lush green alpine meadows. All these meadows are capped by the snow. Dayara Bugyal Trek is the trek gifted by God in Uttarakhand.
Deoriatal Chandrashila Trek
Deoriatal Chandrashila Trek requires a trekking period of days. It is pinned in the region of Uttarakhand. It is best suggestable to visit in between the months of March to May and September to December. Deoriatal Chandrashila Trek is standing at an elevation of 12,083 ft. The level of difficulty is easy to moderate. It is overwhelmed with the all eastern and Western summits of Uttarakhand which offers its best to attract the trekkers all around. The entire path of trekking is bloomed with the rhododendrons. Various species of birds offer you the best birdwatching to bird lovers.
Phulara Ridge Trek
Phulara Ridge trek is one of the bestowed treks which is pinned in Uttarakhand. It mesmerizes you all 6 days during your trekking period. It is standing at an elevation of 12,171 ft. Its difficulty level is suggested as an easy to moderate level. The best time for you to be ahead here is during the months of April to June and September to November. It is one of the trending unique treks in India. You'll be introduced to famous pushtara meadows all over the trek. This trek is also best for wildlife and bird lovers. The best 10 bird species can be found here.
Sandakphu Phalut Trek
Sandakphu Phalut Trek is a 7-day duration Trek which is located in West Bengal. It stands at an elevation of 11,950 ft. The difficulty level is moderate level. It offers it's the best time during the months of mid September to April. It is one of the tallest treks out of 5 in the world. The view of Sandakphu Phalut Trek offers stunning views among all Himalayan treks. A tea house is also a famous place. A sleeping Buddha image is well known here. This is one of the unique treks with unique similar restaurants and resorts that you must visit.
---