Fashion & Trends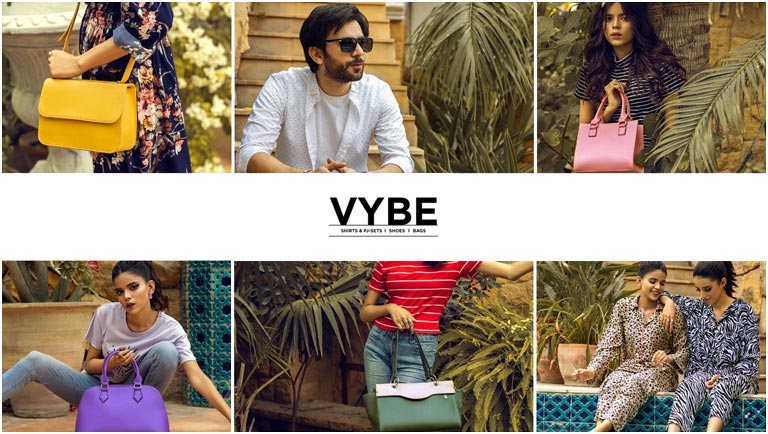 VYBE Fashion Launches the Trendiest Bags in Town
VYBE (Private Label Bagallery) today announced the launch of their AW'21 collection. The 2021 VYBE collection will debut across the brand's social and digital platforms globally showcasing chic Handbags, Men's Casual wear, and Women's PJ sets. VYBE's aim is to bring designs and collections that are not readily available in Pakistan. VYBE Fashion Launches the Trendiest Bags in Town.
PoE versus PoE+ versus PoE++ Switch: How to Choose?
Hard Drive for Personal Computers
Top Benefits of Repair Game-Console from Technician
Smartphones for Bloggers in 2021
Advantages of Chromebook Over Laptop
Top 5 Affiliate Networks in Pakistan
The brand believes in providing young and trendy fashion for women across all walks of life who are aspiring to grow socially and professionally. It fulfills the design demand that reflects their dynamic personality, that too at an affordable price. VYBE products are hip and style-centric, hand-made, and manufactured in Pakistan. The brand also focuses on creating employment in the local market and therefore, the target is to use Pakistani artisans, designers, and manufacturers. With the launch of their new campaign, team VYBE is looking to have fun with the core target being young members of the society. The people in the campaigns are young, upcoming talent who are using VYBE as a springboard to express themselves.
VYBE aims on becoming Pakistan's biggest fast fashion retail e-commerce brand. The brand is headquartered in Karachi and was launched by Mina Salman (Skin and Beauty blogger, co-owner Bagallery) during the global pandemic 2020. VYBE is the brainchild of Mina Salman who envisioned the brand to be progressive and bold. The brand is thriving and is looking forward to becoming Pakistan's most reliable online fashion store. It not only focuses on Handbags but is growing in other major fashion categories.
NICL stresses on innovation in SMEs at EU Pakistan Business Forum
Fatima Fertilizer addresses climate change at Expo 2020 Dubai
Farmer Convention for Wheat Cultivation – Rabi 2021-22
What is the Fastest Growing ISO Certification in the World?
Men's shirts collection is carefully selected targeting young stylish men who want to put the best of themselves in the spotlight. Their collection also included trendy handbags and comfortable PJ sets for women to match the upscaled fashion trends. The brand seeks to grow into other fashion categories like woman's clothing, accessories, and shoes. Mina feels passionate about building VYBE as a local homegrown brand and said: "VYBE is for anyone who is ready to take over the world with their unique style whilst achieving their Goals"
---
Disclaimer | Images are licensed to their respective owners.