Travel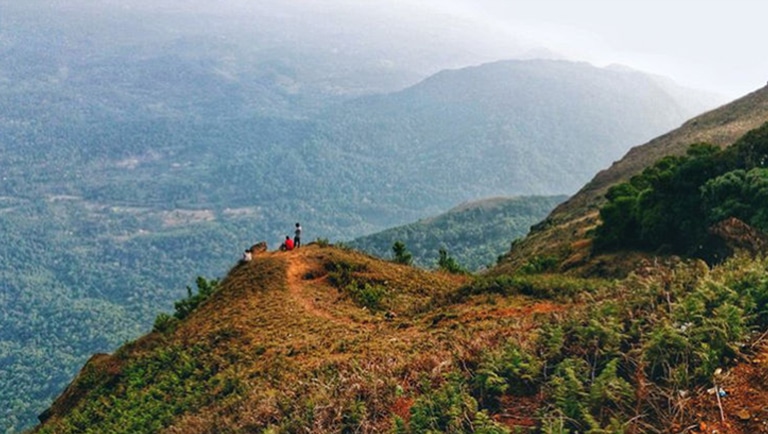 Best Treks To Do In Bangalore
Planning a trek in Bangalore is not difficult as it is a perfect location and geography. The breathtaking views and natural beauty, hill stations, waterfalls, are a number of places to visit in Bangalore. Now planning a trek in Bangalore must be a thrilling experience for you and your family.  So here is a list of the best treks to do in Bangalore.
Channagiri Beta
Channagiri is situated towards the northwest of the Nandi Hills chain, and it is better known as Channakeshava Betta. The Omkareshwara Temple is located at the top of Channagiri and also this place is the source of the North Pinakini River.  The trail is full of surprises, which starts off through wild shrubbery, eucalyptus and tamarind trees, enters the dense deciduous forest, and reaches a pinnacle and there you will get a stunning view of hills. It's a 2-hour trek and highly adventurous. The place has an arid kind of vegetation, but the unbeatable view of the place is Amazing.
Altitude – 4,478 ft. | Difficulty – Easy
Makalidurga
The perfect place to plan your trekking and thirst for adventure. It is one of the best places to experience trekking in Bangalore. The trail is not defined, so you can choose to take a path that matches the challenges you seek. It is situated at a distance of 60 km from Bangalore.  The place is known for its natural beauty, greenery and tranquillity. Makalidurga will give you a pretty picture of nature. If you are a passionate photographer it is the best place for your skills.
Altitude – 4,430 ft | Difficulty – Easy
Ranganatha Swamy Betta
Ranganatha Swamy Betta is also called Bilikal Betta which is located 60 km from Bangalore. The meaning of  Bili in Kannada is white, and kallu means stone. There are white stones at the top of the hill. Creaking bamboo, daring stretches, winding trails, encounters with wild animals are the specialties of this trek.
Altitude – 5091 ft. | Difficulty – Moderate
Uttari Betta Trek
This place will take you into the insight of nature full of caves and jungles. Spend your vacation at this refreshing place, and gaze into the breathtaking view of Uttari Betta sunrise trek. This trek will offer a chance to witness the lush green beauty and mesmerizing surroundings that will take your heart away. After passing seven doors of stone of the fort and reaching the top of Shankaareswar temple. The trekkers will definitely get the feel of the abundant wildlife and vegetation that the path offers. Uttari Betta Trek is the best place to enjoy nature and mesmerizing beauty.
Altitude – 3,708 ft | Difficulty – Easy
Kodachadri Trek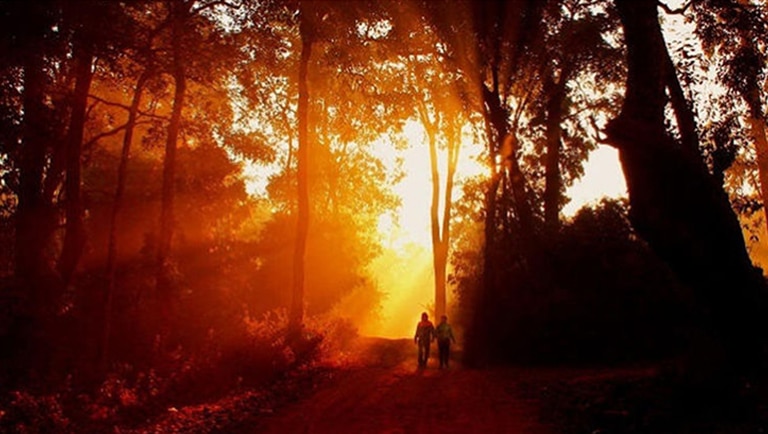 Kodachadri trek is one of the favorite and best places among trekkers. As the famous Mookambika temple is situated here it is an important pilgrimage center which makes it a must-visit attraction. The place is blessed with lush green forests, and this place offers an interesting trekking trail. The route of this trail is through dense forests, and passes along a number of waterfalls and takes you to a misty peak. You will get an opportunity to visit Hidlumane falls, and Arasinagundi falls on your way. This trek also offers some adventure activities such as jumaring, high rope traversing etc.
Altitude – 1,343 meters | Difficulty – Medium
Ramangara Trek
Ramangara is a perfect place for your weekend days. This spot is fantastic for adventurous activities such as high rope traversing, rappelling, jumaring, rock climbing etc. The hill is 20 km away from Bangalore and the granite hills of Ramanagara offer a gentle terrain for trekking. The slopes get quite steep at place making the uphill climb difficult and the slant is about 50 degrees which require good climbing skills. Trekking in Ramangara during the rainy season is very dangerous hence it is not recommended during this season. The dizzying heights of the hills of Ramangara provide the perfect trek for adventure enthusiasts. Ramangara will be a fun-filled experience for you.
Altitude – 2,451 ft | Difficulty – Easy
Madhugiri Trek
The hill is popular for trekking, as it stands tall as the second-largest monolith in Asia. The trekking trail is adventurous and challenging. Madhugiri is located at a distance of 104 km from Bangalore. You will get an opportunity to visit the Madhugiri Fort,  and the strong winds that blow across the hill make the climbing difficult. You will find the ruins of Gopalakrishna Temple on the peak and the view from the Madhugiri hills offers a panoramic view of beautiful surroundings with the lush greenery and blue clouds.
Altitude – 3,930 ft. | Difficulty – Easy
Conclusion
This is a very short list that is not enough to explain the thrilling and adventurous treks in Bangalore. But we hope this will definitely help you in planning your trekking. Treks in Bangalore is the most beautiful and mesmerizing place one should definitely visit if they truly want to feel the beauty and adventure.
---
---
Disclaimer – Images are license to their respective owners.