Technology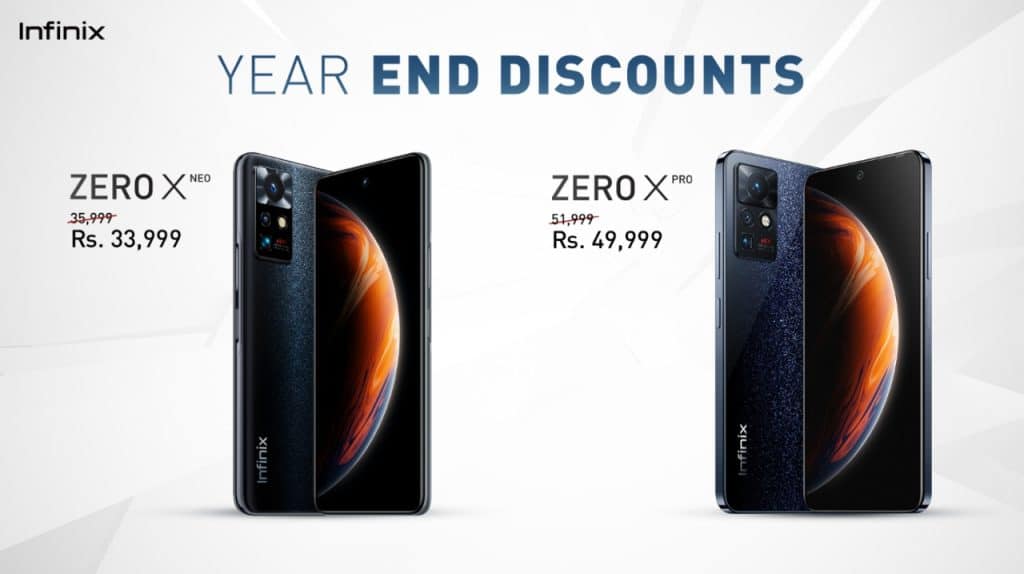 Infinix Limited Time Discount New Year Offer
Following the massive success of its latest series of smartphones in Pakistan, Infinix is bringing the biggest, most exciting treat for its valued users ahead for the New Year. Infinix ZERO X and HOT 11 series will now be available at discounted prices at both online and offline stores nationwide. The sale has already gone live on Infinix's official e-commerce partner Daraz.pk and also on Xpark where ZERO X Pro, ZERO X Neo, HOT 11S, HOT 11, HOT 11 Play and HOT 10 are available at slashed prices. Infinix Limited Time Discount New Year Offer
Below is a snapshot of the discounted prices:
| | | |
| --- | --- | --- |
| Handset Model | Original Price | Discounted Price |
| Infinix ZERO X Pro | PKR 51,999 | PKR 49,999 |
| Infinix ZERO X Neo | PKR 35,999 | PKR 33,999 |
| Infinix HOT 11 | PKR 24,999 | PKR 22,999 |
| Infinix HOT 11 S | PKR 26,999 | PKR 24,999 |
| Infinix HOT 10 Play | PKR 21,999 | PKR 20,000 |
Infinix Limited Time Discount New Year Offer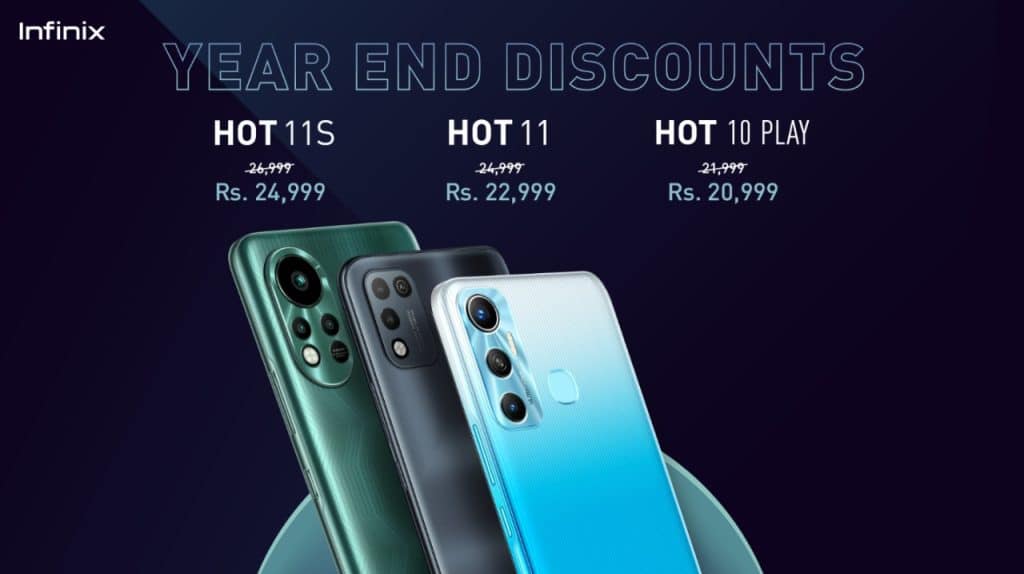 PoE versus PoE+ versus PoE++ Switch: How to Choose?
Hard Drive for Personal Computers
Top Benefits of Repair Game-Console from Technician
Smartphones for Bloggers in 2021
Advantages of Chromebook Over Laptop
Top 5 Affiliate Networks in Pakistan
The ZERO X and HOT 11 series have already garnered much praise since their introduction in the Pakistani market. Following are some excellent features these phones offer.
Infinix ZERO X series
Infinix ZERO X Pro features a 108 MP Moonshot camera with a 60X periscopic zoom, Optical Image Stabilization (OIS) and Electronic Image Stabilization (EIS); ZERO X Pro can shoot everything easily no matter how far it is. While on the other hand, Infinix ZERO X Neo comes with a MediaTek Helio G95 ultra game-play processor for a power-packed user experience altogether.
Infinix HOT 11 series
Infinix HOT 11 is super-fast, with the MediaTek Helio G70 core processor and a 6.6" FHD+ color-accurate display. Infinix HOT 11 S includes an additional 50MP f/1.6 wide aperture camera and 5200mAh long-lasting battery, while the HOT 10 Play features a 6000mAh power marathon battery enough to last all day long.
Do not miss the chance to avail the fabulous discount this December on tailored Infinix devices, and add delight to this festive season!
Mobilink Bank the 'Best Retail Bank in Pakistan'
Mobilink Bank puts Forth Policy Recommendations
REDRETAIL to Offer Mobile Top Up Solutions
JazzCash Brings You Mastercard
Wateen Telecom partners with Punjab Group of Colleges
Zong Wins the 4G Spectrum Auction in AJK & GB
About Infinix
Infinix Mobility is an emerging technology brand that designs, manufactures and markets an expanding portfolio of devices worldwide under the Infinix brand which was founded in 2013. Targeting Generation Z, Infinix focuses on developing cutting-edge technology embodied in meticulously designed mobile devices that offer refined style, power and performance. Infinix devices are trendy and attainable with the end-user at the forefront of every step forward.
With "THE FUTURE IS NOW" as its brand essence, Infinix aims to empower today's youth to stand out from the crowd and show the world who they are.
The company's portfolio of products is sold in more than 40 countries around the world, covering Africa, Latin America, the Middle East, Southeast Asia, and South Asia. Expanding at a phenomenal rate, Infinix grew an unprecedented 160% during 2018-2020 and has huge plans to continue creating flagship-level devices offering striking designs and strong value propositions.
For more information, please visit: https://www.infinixmobility.com/pk/