Money and Finance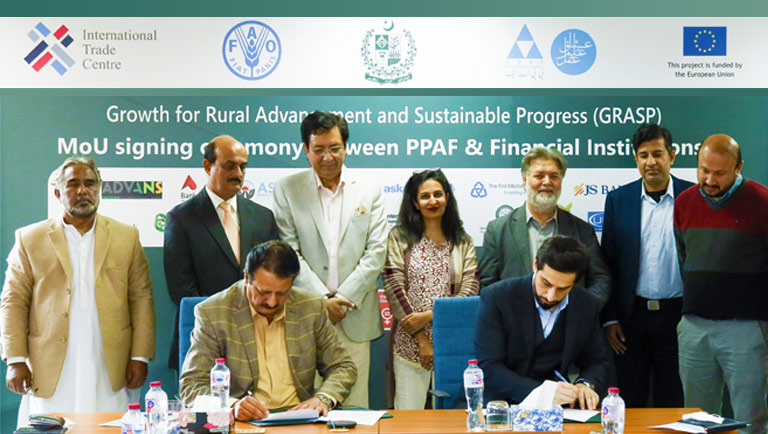 MMBL to finance MSMEs in rural Sindh & Balochistan
Mobilink Microfinance Bank Limited (MMBL) – the largest digital bank in Pakistan recently inked an MoU with the Pakistan Poverty Alleviation Fund (PPAF) for capacity building and financing of micro, small and medium enterprises engaged in livestock and horticulture sectors across the underprivileged districts of rural Sindh and Balochistan. MMBL to finance MSMEs in rural Sindh & Balochistan.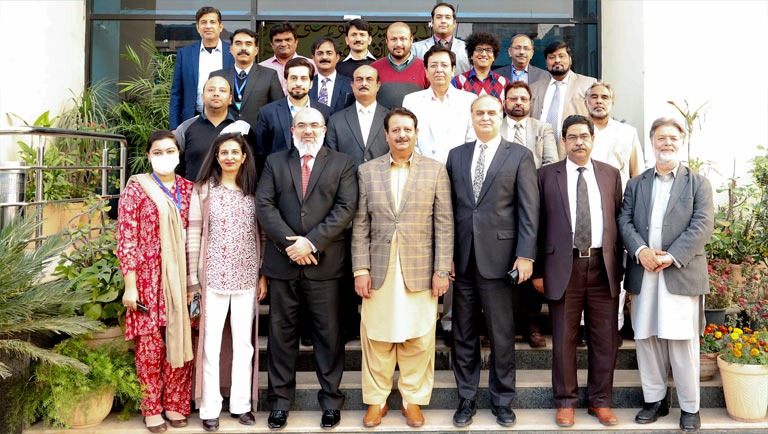 The agreement was signed by Chief Finance and Digital Officer, MMBL, Sardar Mohammad Abubakr and Chief Operating Officer, PPAF, Mr. Nadir Gul Barech, under PPAF's Growth for Rural Advancement and Sustainable Progress (GRASP) project, working to accelerate sustainable development in the region. Senior executives from both organizations were also present on the occasion.
Mobilink Bank the 'Best Retail Bank in Pakistan'
Mobilink Bank puts Forth Policy Recommendations
REDRETAIL to Offer Mobile Top Up Solutions
JazzCash Brings You Mastercard
Wateen Telecom partners with Punjab Group of Colleges
Zong Wins the 4G Spectrum Auction in AJK & GB
Myriad enterprises are working at micro, small and medium levels in the country that have the potential to catalyze sustainable economic development at the grassroots level but they fall short of their goals due to lack of access to financial services. MSMEs based in rural areas are particularly unfortunate in this regard.
Courtesy, MMBL's expansive digital financial ecosystem, these MSMEs are now receiving timely financial backing to plan and execute their business decisions to attain their full potential for growth and sustainability. The bank's digital financial ecosystem offers customized financial products well suited for each customer and business far across the country and is particularly supportive of the rural businesses and those owned and led by women.  MMBL has financed thousands of micro, small and medium businesses across all provinces. The recent agreement with PPAF is also an extension of the bank's long-term commitment to promote financial inclusion and equitable economic growth in the country.
About MMBL
Mobilink Microfinance Bank Limited (MMBL) is Pakistan's largest digital bank with over 34 million registered users including 14 million monthly active digital wallets. MMBL is a leading player in lending to small and medium-sized enterprises with over 800,000 traditional individual and micro-enterprise loans disbursed, alongside more than 11,000,00 digital nano loans disbursed till August 2021. MMBL is currently operating through 100 branches and a nationwide network of over 135,000 branchless banking agents. MMBL Registers Record Growth in M-Wallets.
MMBL was recently recognized as "Digital Microfinance Bank of the Year" by CFA Society Pakistan and also won a CSR award in the category of "Diversity & Inclusion Leader" by The Professionals Network. It is the only bank in Pakistan, microfinance or commercial, that was recognized by PACRA recently, as having a 'Positive Outlook' and continues to remain outside the agency's Watchlist. Further, the Institute of Bankers Pakistan has also recognized MMBL as "Bank of the Unbanked" in recent years.
---
Disclaimer | Images are licensed to their respective owners.