Food & Drinks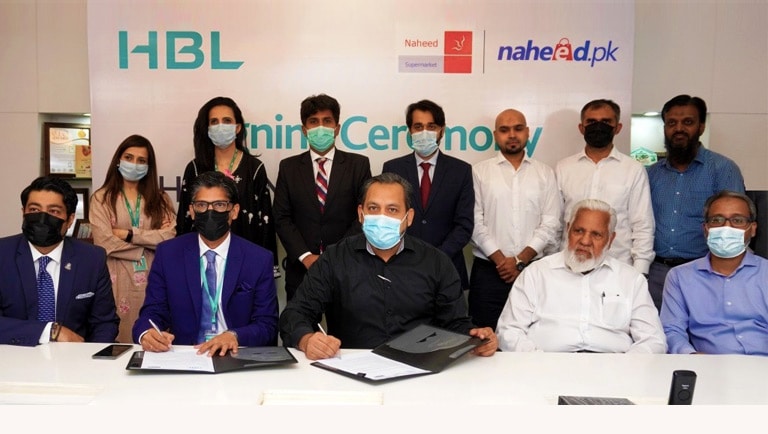 Naheed Signs Up With HBL Pay
Naheed Supermarket, one of the leading names in retail shopping in Pakistan, has signed up with HBL Pay to enable Transaction & Employee Banking Services. The agreement covers the enablement of cashless banking products like; Internal Bank transfers, IBFT, Smart Cheques, E-Collections. Naheed Signs Up With HBL Pay for Business Banking.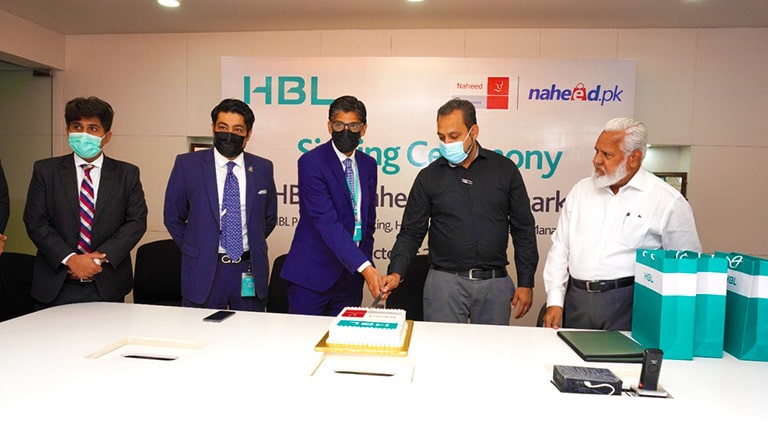 NICL stresses on innovation in SMEs at EU Pakistan Business Forum
Fatima Fertilizer addresses climate change at Expo 2020 Dubai
Farmer Convention for Wheat Cultivation – Rabi 2021-22
What is the Fastest Growing ISO Certification in the World?
The strategic alliance between HBL & Naheed Supermarket will bring a radical impact on B2B E-Commerce, implemented through the digital products offered by TEB and I&FI, along with an extensive branch network and HBL Konnect footprint. HBL has also deployed Point of Sale (POS) payment services, along with integrated solutions to combat the limitations of outdated core systems and provide the ease of reconciliation and efficient inventory and cash flow management.
Sharing his thoughts at the occasion, Mr. Munsub Abrar, CEO Naheed said, "Naheed Supermarket has always been on the lookout to facilitate to bring process efficiencies through digital payment system and has successfully partnered with HBL's tailor-made solutions. It is another step towards the digitization of our day-to-day operations."
The digitization of Naheed shall entail a new way to work for the entity using our state-of-the-art HBL Pay Business Banking – to reduce payment complexity, increase the flexibility of collection and payroll workflows along with offering a greater degree of organizational agility.  The agreement was recently signed by Mr. Munsub Abrar- Proprietor of Naheed Supermarket and Mr. Arsalan Qutb, Country Head Sales, TEB, HBL, in the presence of Mr. Abraruddin, the Founder and Chairman Naheed Supermarket, Muhammad Fahad COO, along with the senior team members from both the organizations. Naheed Signs Up With HBL Pay for Business Banking.
Burger King partners with foodpanda
Mediterranean Diet Food List 2021: An Ultimate Guide
Five Sweetest Sweet Dishes according to ZeeWish
About Naheed Supermarket:
Naheed Supermarket is one of the oldest supermarkets in Karachi that pioneered the concept of retail shopping in Pakistan. Started in 1973, as the corner grocery shop, and has since grown to offer a unique shopping experience at its impressive multi-story store, and online at <www.naheed.pk>

About HBL Pay – Business Banking
HBL Pay – Business Banking is an online platform that enables users to make bulk payments in a cost-effective, secure, and reliable manner. HBL PAY – Business Banking is directly integrated with the core banking system and 1-Link network, providing a 24/7 accessibility to process transactions through various channels with the ease of real-time processing.