Health & Fitness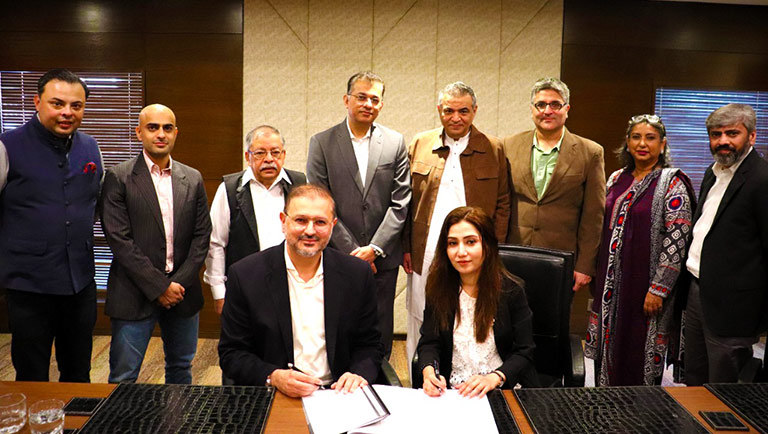 TriFit Announces Opening of Two World-Class Fitness Clubs
TriFit Limited announces the opening of two state-of-the-art fitness clubs in Lucky One Mall. The combined 27'000 sqft space will be built on International Standards and will be divided into two separate clubs, dedicated for males and females respectively. Both clubs will boast World Class Fitness Equipment from the US, Europe, etc.; fitness trainers certified by top global fitness academies; local and foreign trainers; over 150 classes per week; multiple fitness studios; TriFuel Café; members lounge; dedicated car parking and much more… TriFit Announces Opening of Two World-Class Fitness Clubs
Trendy Types of Earrings for 2021
3 Best Tips to Make a Good Cosmetic Box
4 Easy Hijab Styles for Weddings
How to Choose the Best Bed Sheets in Pakistan
At the signing ceremony, CEO of Lucky One Mall, Mr. Sohail Tabba said, "We have been looking for the right fitness partner for some time to match the quality standard of Lucky One Mall. With TriFit we found the right partner. They will be opening 2 world-class fitness clubs staffed by international trainers in our mall. I believe it will add tremendous value to our customers and also residents within 15-20 minutes driving distance." TriFit Announces Opening of Two World-Class Fitness Clubs.
CEO and Founder of TriFit, Ahmar Azam thanked Mr. Tabba for his confidence and said, "We are also proud and excited to have Lucky Group as a strategic partner.  Lucky One Mall is the perfect location to help fulfill our Corporate Mission to steer society towards an active lifestyle, encourage people to exercise daily and make healthy choices. Fitness is for everyone and we intend to provide it to the masses through our technologically driven fitness clubs, world-class facility accessible to everyone, and at affordable prices. Lucky One Mall location will Insha Allah successfully open in Q2, 2022 and will be a game-changer."
Instructions to Begin your Own Consultancy Business
Why is a digital marketing service important?
How to Start a Real Estate Business with No Money?
Logistics Management – Supply Chain Management
Check Your Horoscope to Gain Financial Stability
9 Woodworking Projects You Can Build
Also present at the occasion was the COO of TriFit, Mudassar Khan. He shared his views, "Over the next 5 years we plan to disrupt the Pakistan fitness industry for the better, shape it, redefine it and revolutionize it! Whether you are at home, at work or transiting in between… a TriFit Fitness Club and TriFit MUV fitness App, can never be far away from you…" With the guidance of Allah SWT and our unwavering focus, TriFit Fitness Clubs is working towards opening 50+ clubs nationwide over the next 5 years. TriFit Fitness Clubs will also be looking to open 4 more clubs around the same time in strategic locations across Karachi in Q2, 2022.