Food & Drinks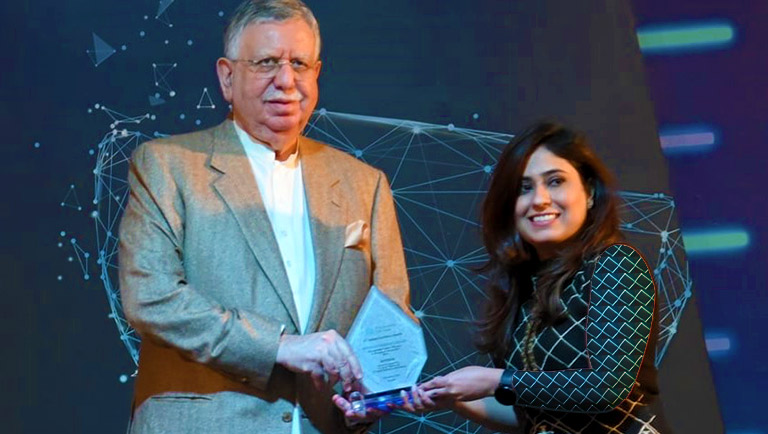 Mondelēz Pakistan bags award for Gender Diversity
At the prestigious occasion of the 18th Annual Excellence Awards by CFA Society Pakistan, Mondelēz Pakistan received The Gender Diversity at Workplace Award 2021. The award recognizes leading organizations for the efforts made in different domains of their business operations and management styles in relation to enhancing their gender diversity representations within the organization. Mondelēz Pakistan bags award for Gender Diversity.
Burger King partners with foodpanda
Mediterranean Diet Food List 2021: An Ultimate Guide
Five Sweetest Sweet Dishes according to ZeeWish
As a global company, our diversity is a strength that drives innovation and growth. At Mondelēz, we put huge commitment on supporting gender diversity at the workplace and supporting women in leadership. Our female representation at Mondelēz Pakistan equates to 50% females in our leadership team. Mondelēz Pakistan bags award for Gender Diversity.
Mondelēz Pakistan takes lead in gender diversity initiatives. Some highlights of this year's initiatives included International Women's Day, fully flexible working from home policies, enabling highly engaged culture for females to thrive in and a major milestone is the launch of our first-ever Female Sales Trainee Programme.
Narmeen Khan, Managing Director, Mondelēz Pakistan commented "Our ambition is to build a more diverse, inclusive and equitable world –socially and economically. We believe that we are stronger through our diverse, inclusive and connected community; And we chose to act by doing what's right, treat everyone with integrity and fairness, and create a culture that fosters a true sense of belonging". "We are happy with this award as it's not only proving our commitment towards diversity, equity and inclusion, but adds on our responsibility and passion to contribute more", added Narmeen.
---
Beaconhouse partners with Innovators Garage
Beaconhouse celebrates International Teacher's Day
IFAC Board appoints Mr. M. Ali Latif as Member – IFAC Small and Medium Practices Advisory Group (SMPAG)
About Mondelēz International
Mondelēz International, Inc. (Nasdaq: MDLZ) empowers people to snack right in over 150 countries around the world. With 2020 net revenues of approximately $27 billion, MDLZ is leading the future of snacking with iconic global and local brands such as OREO, belVita and LU biscuits; Cadbury Dairy Milk, Milka and Toblerone chocolate; Sour Patch Kids candy and Trident gum. Mondelēz International is a proud member of the Standard and Poor's 500, Nasdaq 100 and Dow Jones Sustainability Index. Visit www.mondelezinternational.com or follow the company on Twitter at www.twitter.com/MDLZ.
About Mondelēz Pakistan Ltd.
Mondelēz Pakistan Ltd, formerly known as Kraft Foods Pakistan is a wholly-owned subsidiary of Mondelēz International, Inc. which is a world leader in chocolates, biscuits, gum, candy, coffee, and powdered beverages. Mondelēz Pakistan Ltd's portfolio includes flagship brands such as Cadbury Dairy Milk and Tang which enjoy a market leadership position in their respective categories.