Money and Finance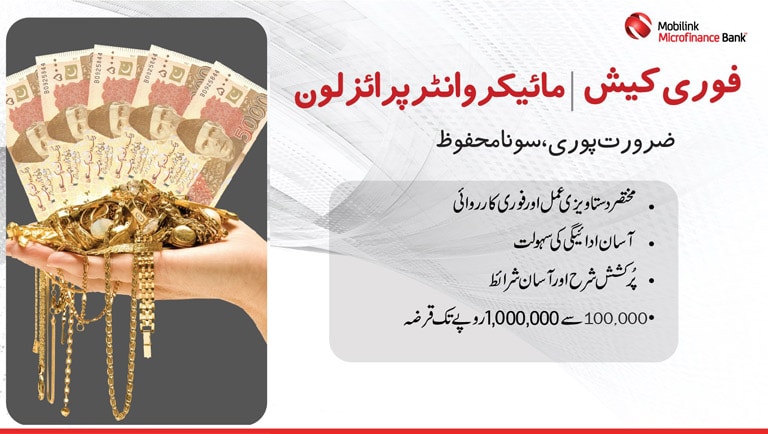 MMBL Fori Cash Loan Providing Financial Assistance
Hailing from the remote village of Jandanwala in Punjab, Pakistan, Azhar Abbas worked a day in and day out for earning a suitable income for his family. He was working in a factory for the past three years. His fate turned when like many other factory workers across Pakistan, Azhar was laid off by the factory owners when the spread of COVID-19 worsened. MMBL Fori Cash Loan Providing Financial Assistance to the Masses.
Mobilink Bank the 'Best Retail Bank in Pakistan'
Mobilink Bank puts Forth Policy Recommendations
REDRETAIL to Offer Mobile Top Up Solutions
JazzCash Brings You Mastercard
Wateen Telecom partners with Punjab Group of Colleges
Zong Wins the 4G Spectrum Auction in AJK & GB
Azhar, after losing his job, went back to his hometown and found himself stressing over the loss of his only source of sustenance. He started working at a meager daily wage to support his expenses and make ends meet, but lamentably, despite all his hard work and dedication, he could not afford to financially support his family.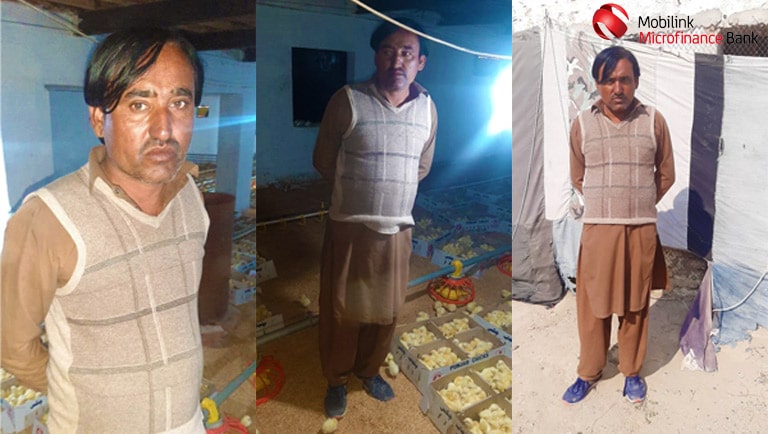 "The pandemic had hit the common man the hardest. While many were busy protecting themselves against the virus, my mind was constantly occupied with one question: do we have enough money to put food on the table tomorrow? And the answer was no, most of the time", Azhar said dismally. MMBL Fori Cash Loan Providing Financial Assistance to the Masses.
Courage is indeed born out of despair. When everything else failed, Azhar decided to start his own business venture and upon discussing the matter with a close friend, he concluded that he should start a poultry farm of his own. Azhar visited a farm through one of his connections to seek preliminary information on the fundamentals of running this business. He was fortunate enough to have met an owner who explained the poultry farming business in detail to Azhar and equipped him with all the knowledge and expertise that would prove to be useful for him along the course. He was all determined to start this new venture. The only problem was the initial financial capital that he needed to kick-start his venture.
Since Azhar belongs to a low-income household, he lacked the wherewithal to start the farm on his own and did not have the proper infrastructure to keep the poultry. He also shared that he was unable to receive a loan from anyone because of his unemployment.
"People refused to give me a loan, which only added to my worries. Then one day, a representative from Mobilink Microfinance Bank, the largest digital bank of Pakistan, visited our village. He introduced the villagers to the prospect of acquiring loans as well as access to financial mobilization and provided us with details about Fori Cash Loan. This caught my attention almost immediately and I thought to myself that this could be my chance to initiate my own business setup," Azhar shared. 
NICL stresses on innovation in SMEs at EU Pakistan Business Forum
Fatima Fertilizer addresses climate change at Expo 2020 Dubai
Farmer Convention for Wheat Cultivation – Rabi 2021-22
What is the Fastest Growing ISO Certification in the World?
Without any further delays, Azhar went to the nearest MMBL branch and took all the necessary information on the loan application. Owing to the bank's seamless digital financial ecosystem, Azhar's application was processed within no time and he was loaned an amount of PKR 3,42,500.
With the help of MMBL's Fori Cash Loan, Azhar was able to rent out a building, which marked the beginning of his poultry farm. In less than two months, Azhar was able to generate profits from the farm and started to put some savings aside for a rainy day as well. In a year's time, Azhar was able to make enough savings and could invest an amount three times greater than he initially invested. He expanded his business further, hired more workers owing to the increasing number of birds, and started supplying poultry to adjacent villages as well. For Azhar, there was no looking back now.
About MMBL
Mobilink Microfinance Bank Limited (MMBL) is Pakistan's largest digital bank with over 34 million registered users including 14 million monthly active digital wallets. MMBL is a leading player in lending to small and medium-sized enterprises with over 800,000 traditional individual and micro-enterprise loans disbursed, alongside more than 11,000,00 digital nano loans disbursed till August 2021. MMBL is currently operating through 100 branches and a nationwide network of over 135,000 branchless banking agents. MMBL Registers Record Growth in M-Wallets.
MMBL was recently recognized as "Digital Microfinance Bank of the Year" by CFA Society Pakistan and also won a CSR award in the category of "Diversity & Inclusion Leader" by The Professionals Network. It is the only bank in Pakistan, microfinance or commercial, that was recognized by PACRA recently, as having a 'Positive Outlook' and continues to remain outside the agency's Watchlist. Further, the Institute of Bankers Pakistan has also recognized MMBL as "Bank of the Unbanked" in recent years.
---
Disclaimer | Images are licensed to their respective owners.